Recticel website opens new window on its high-performance product range and services
Recticel, one of Europe's leading insulation manufacturers, has launched a new UK website designed to provide the ultimate user-friendly experience.
About the article
Published on
25 April 2018
Type
Press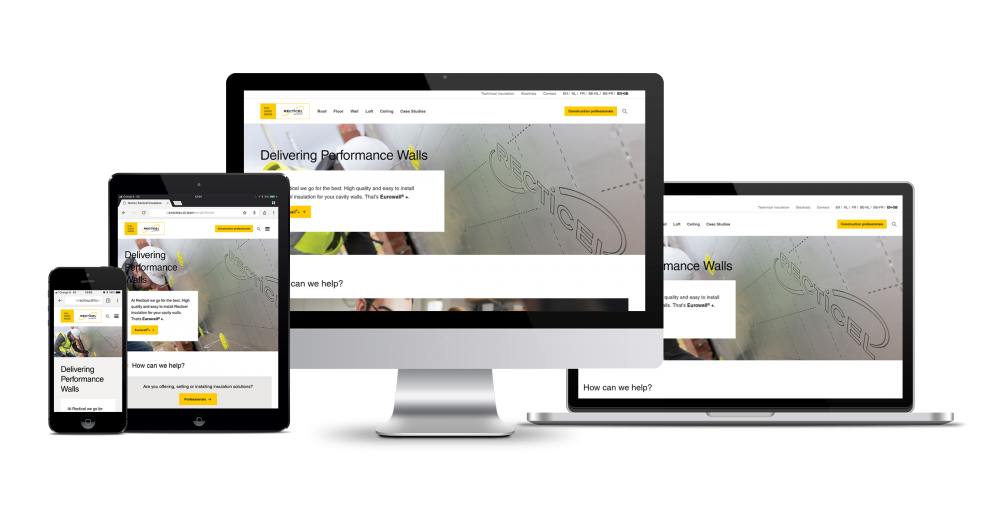 With improved navigation and functionality throughout, it guides users to a precise solution for their particular project issue as well as allowing easy access to a range of detailed product information and technical data.
The website (www.recticelinsulation.co.uk) is more than just a website; it reflects Recticel's ethos as a company which prides itself on giving added value to construction professionals.
Kevin Bohea, Commercial Director at Recticel, said: "The new improved website is a huge leap forward in terms of its functionality and offering. It's informative as well as instructive and opens-up a whole new window of opportunity for visitors to view our innovative product range."
Featuring product filter functionality and calculators, the website is not only designed to facilitate requested information on all aspects of insulation, it helps streamline the specification process by providing a host of tools for visitors to choose which Recticel solution best fits their requirements. Technical data, installation videos and application case studies combine to provide a detailed overview of Recticel solutions across a range of sectors including professional, agriculture, industrial, and commercial.
The website has been created using the latest technology, making it compatible with the latest browsers and mobile devices.
Kevin Bohea added:
"The new website marks an important step in the presence of the Recticel brand in the UK construction market."
To view the website, visit: www.recticelinsulation.co.uk