Recticel's 'Room in a roof' system earns prized industry award
Recticel Insulation's pioneering "room in a roof" system took the plaudits at a renowned industry awards.
About the article
Published on
23 April 2018
Type
News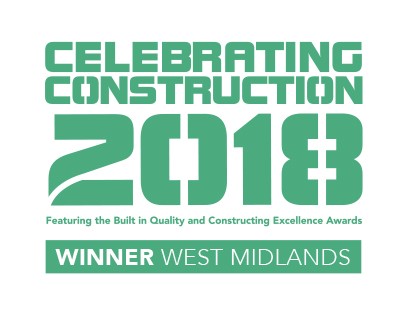 L-Ments® overcame tough opposition to win Offsite Project of the Year at the West Midlands Celebrating Construction Awards. The announcement was made at a presentation ceremony held at the International Convention Centre, Birmingham on April 13th.
Kevin Bohea, Commercial Director at leading insulation manufacturer, Recticel said: "What a fantastic achievement. The awards' judges have a vast amount of industry knowledge, so it's a huge accolade to receive their assent for this award. We've always known L-Ments® is an innovative asset to the insulation sector, an opinion that now has expert verification."
L-Ments® is a prefabricated roof system that enables the installation of a fully-insulated pitched roof in just a matter of hours. It was used for the building of an eco-house in Hampshire's New Forest, enabling the construction of the detached home's pitched roof in just seven hours. It was the first project in the UK to use L-Ments® and its success was the basis for its Celebrating Construction award.
Kevin Bohea added: "The award is testament to the technical ingenuity of the Recticel engineers who were responsible for the product's superb design. We as a company are committed to innovation to create value within the construction industry. L-Ments® is a manifestation of that vision."