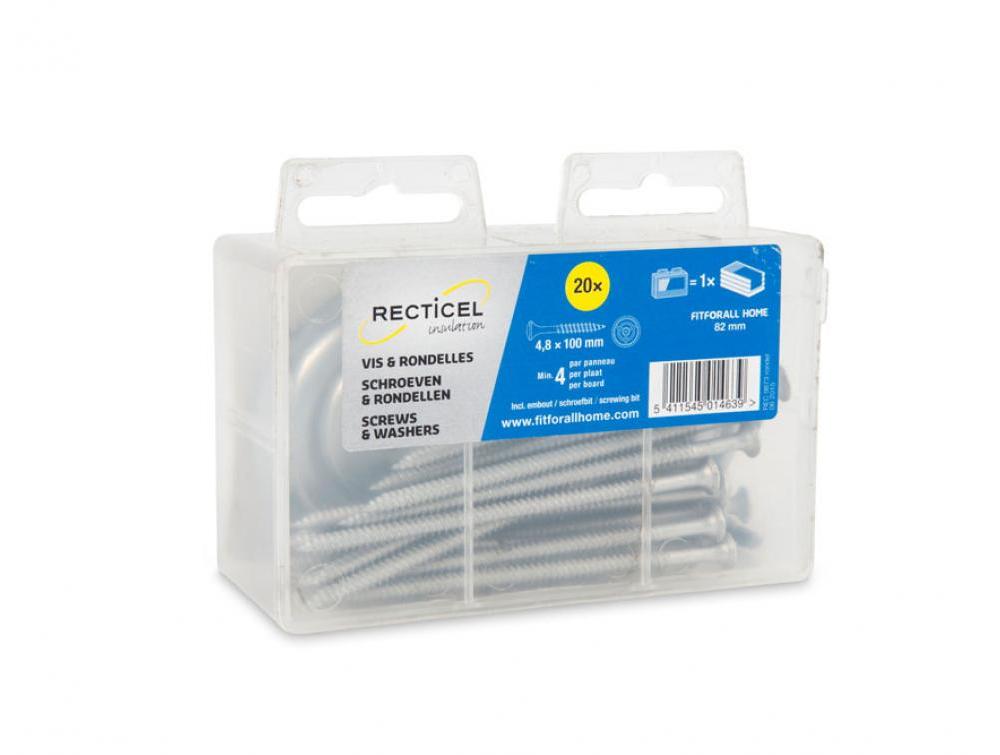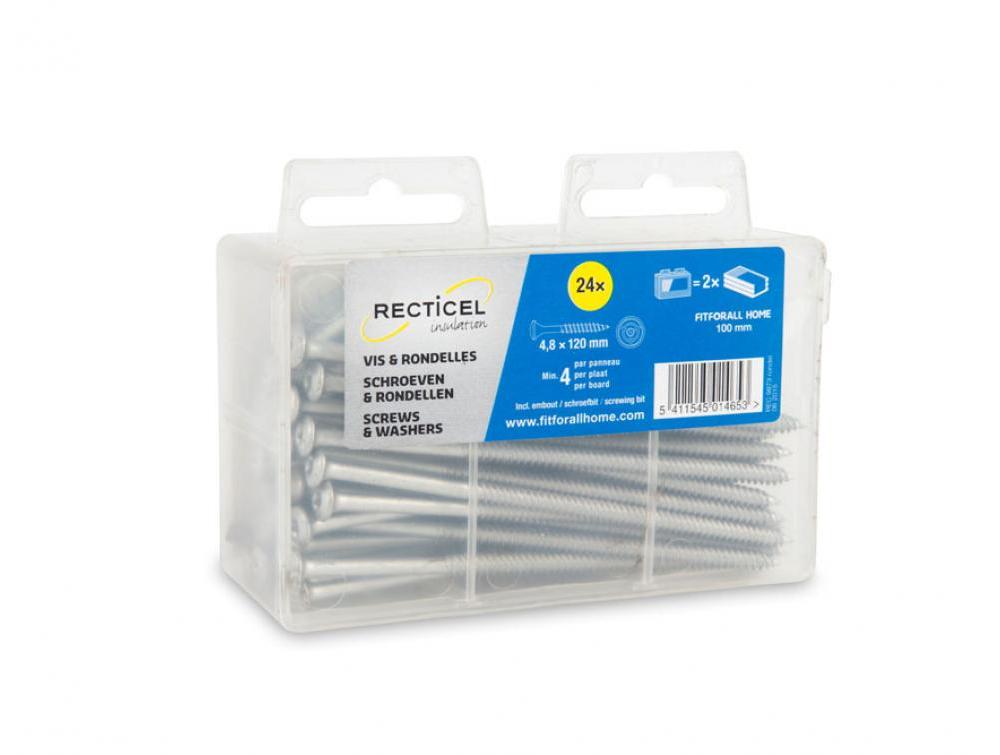 Screws and washers
Screws and washers for fastening insulation boards
---
Get your insulation perfectly fixed with Recticel® screws & washers, available in different lengths according to the insulation thicknesses. Start your project right away with Recticel Insulation's screws as the screwdriver bit is included in the box for easy and fast installation.
Key benefits
Screwdriver bit included
Self-tapping
Available dimensions: 24 screws of 4.8 x 60 mm for board thickness 30 & 40 mm, 20 screws of 4.8 x 80 mm for board thickness 60 mm, 20 screws of 4.8 x 100 mm for board thickness 82 mm, 24 screws of 4.8 x 120 mm for board thickness 100 mm
---
Getting started with screws and washers

How to use Recticel Insulation screws and washers?
Use minimum 4 screws per insulation board to attach to the wooden frame structure.
More installation details can be found on the product detail page of Instafit®.
Compatible products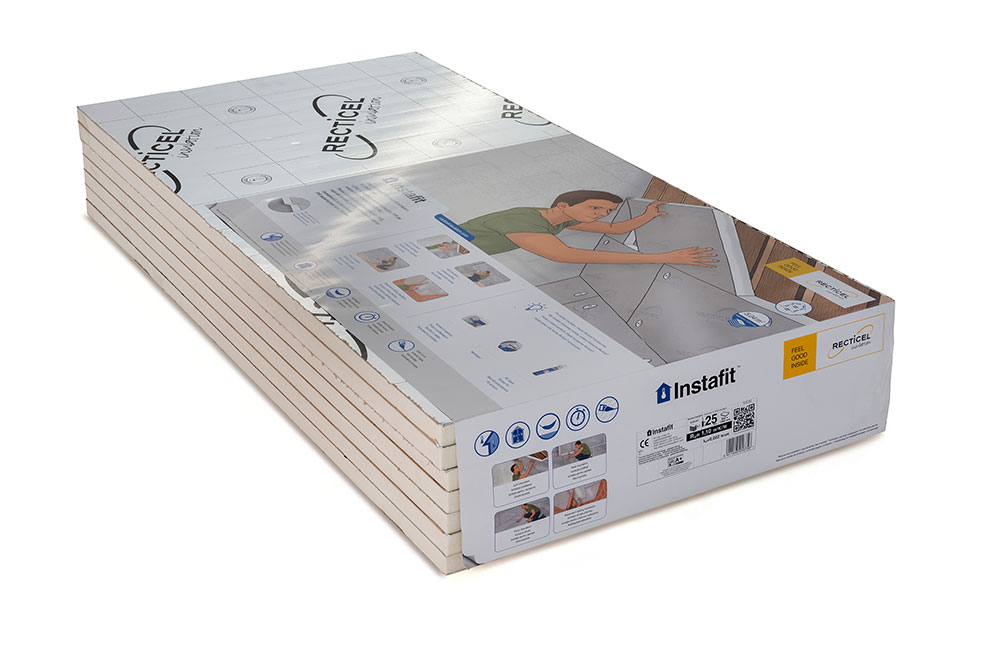 Instafit®
The Instafit® insulation boards are designed specially to be used in different applications throughout the building such as floors, basement ceilings, lofts and internal walls. Just add the correct membrane and wood structure for your plasterboards once the insulation panels are installed and you have a finished project in no time.