Deck-VQ® is suitable for application in terraces with a tile or wood finishing. You should foresee an adequate amount of supports with a base surface on the waterproofing membrane of at least 100 cm².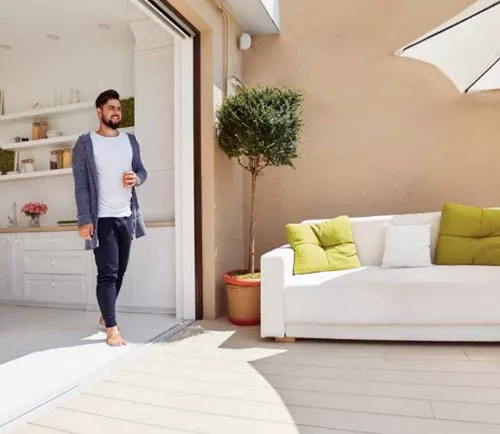 Attention: the waterproofing membrane should be selected carefully so it can withstand the point loads, generated by the terrace supporting structure (e.g. appropriate spacers).
Are you interested in our Deck-VQ Vacuum Insulation Panel?
Are you planning to specify Deck-VQ for your next roofing project and you have additional questions? Our vacuum insulation specialist will be happy to help you further!