Deck-VQ® is suitable for application in terraces with a tile or wood finishing. You should foresee an adequate amount of supports with a base surface on the waterproofing membrane of at least 100 cm².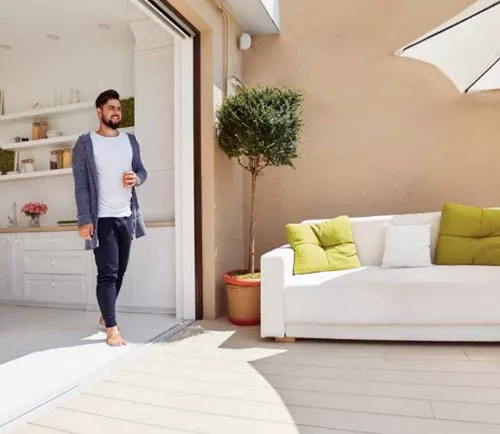 Attention: the waterproofing membrane should be selected carefully so it can withstand the point loads, generated by the terrace supporting structure (e.g. appropriate spacers).
Interested?
Questions or in need of an optimised Deck-VQ® layout scheme for your project?