Eurothane PL: The rapid-apply insulation solution for 'room in a roof' conversion
A loft conversion offers an excellent way of increasing living space whilst adding real value to a property. Indeed, a survey carried out by Nationwide Building Society revealed that renovating a home's uppermost room could extend its worth by up to 20%, a tidy sum with average UK house prices continuing to climb.
About the article
Published on
29 June 2021
Type
News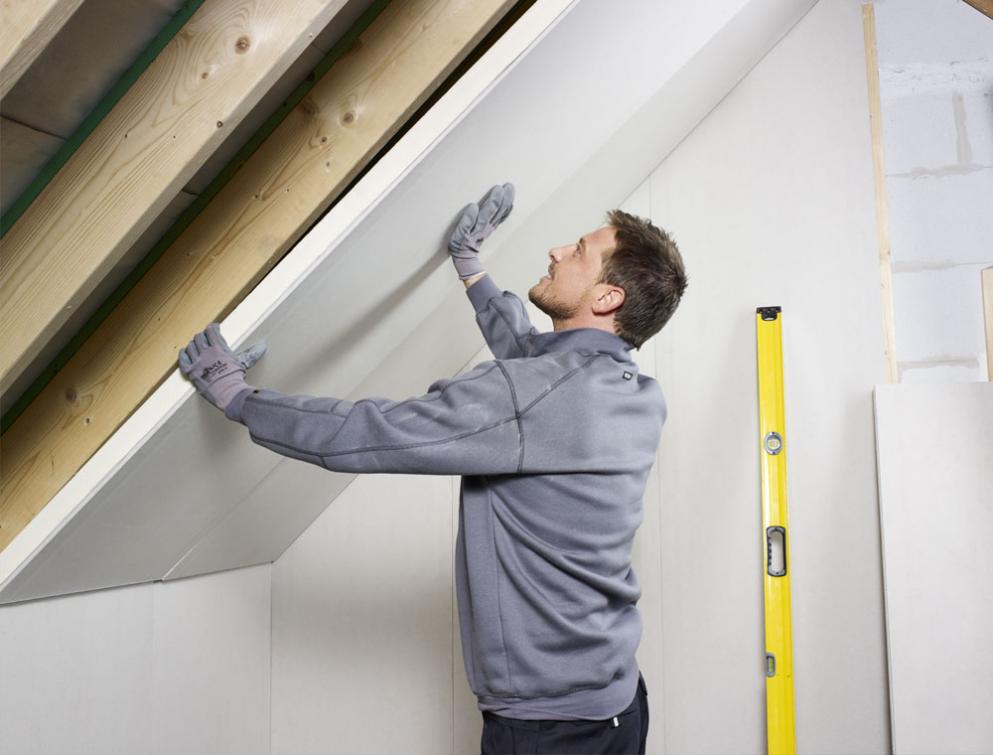 Quality insulation is key to transforming a loft into a smart, comfortable 'room in a roof'. For year-round temperature regulation, it's imperative ceilings and walls are lined with a thermally-proficient solution that keeps interior spaces cool in summer and warm in winter. This is achieved with Eurothane PL, Recticel's three-in-one solution that features insulation and plasterboard in one quick and easy-to-apply panel.Eurothane PL negates the need for a secondary insulation function, hence it significantly reduces installation times. With this system, however, customers are not trading performance for the sake of speed. Its PIR aspect offers a lambda value of 0.022 W/mK to help achieve a regulation energy outcome.  

Factory-bonded, Eurothane PL can also act as your vapour control layer provided its joints are filled and taped. Such capability once again highlights how this all-round solution hastens productivity for cost-effective installation.  
Eurothane PL's adaptability extends to how it is fixed. It can be mechanically secured using screws, or if applying to an internal wall, plaster dabs will suffice for a quicker, cleaner application. Capable of covering large areas of wall and ceiling space in a single installation, 2400 x 1200mmm Eurothane PL board can be used to insulate over rafters. Utilising Eurothane PL in this fashion internally prevents instances of thermal bridging, which can lead to condensation and damp issues. Once in-situ, Eurothane PL boards can be quickly and easily skimmed in preparation for a decorative finish. 

With the improve not move trend escalating in urban areas due to diminishing development space putting existing house prices at a premium, innovating available living space is seen as a smart, cost-effective alternative to changing address. A hybrid, PIR/plasterboard solution, Eurothane PL was made for such a task, guaranteeing the room in your roof is as desirable as any other area of the house.
 
Contact us
Would you like to find out if Eurothane PL is the ideal solution for your insulation project?