Fabric-first approach to building design key to meeting Future Homes Standard
A recent Housebuilder and Developer magazine survey across the UK housebuilding sector revealed that 66% of respondents said improvements in a building's insulation were important to achieving targets set by the Future Homes Standard (FHS). So, how can Recticel products help make these improvements a reality?
About the article
Published on
25 November 2022
Type
Press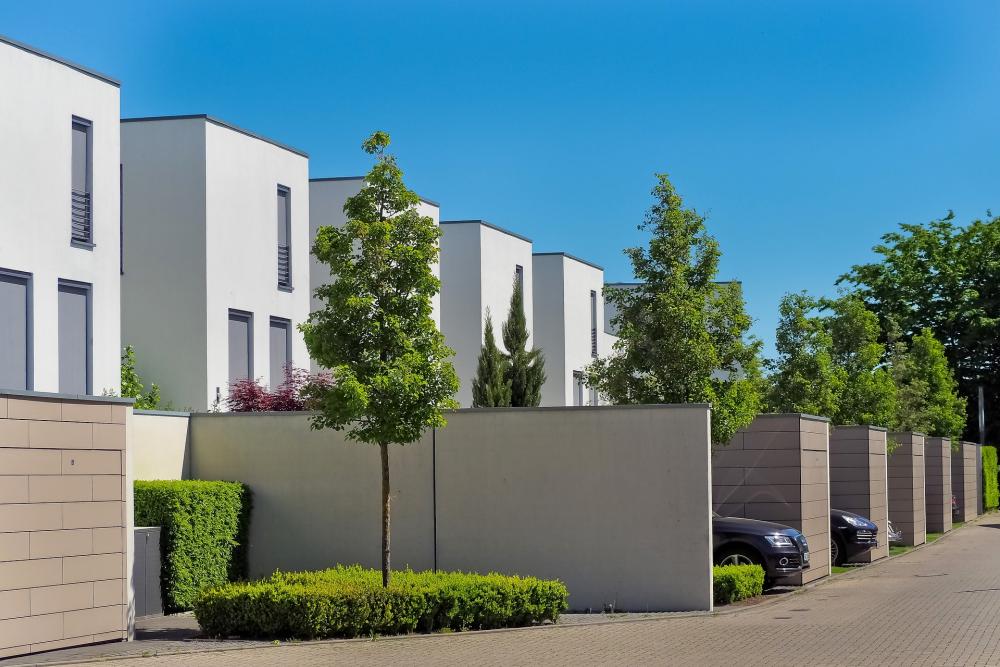 Designed to help the UK government fulfil its net-zero greenhouse gas emissions pledge by 2050, the FHS sets the parameters for new housing to produce 75-80% fewer carbon emissions than 1990 levels. As part of the strategy, from 2025 gas boilers will not be permitted to heat new homes, which will be required to be future-proofed in order to use the electricity grid as a means of decarbonisation. This will encourage housebuilders to install electricity-only heat pumps or other adoptive technology.
Make fabric-first a design priority
But as manufacturers of ASHPs and other renewable solutions attest: heat pumps, solar panels and the like should only be considered as part of a low-carbon blueprint for homes. A poorly insulated property will leak energy regardless of the heating system in place. Therefore, prioritising the composition of a property's walls, floors and roof as part of a fabric-first design remains a cornerstone to achieving greater domestic sustainability, with heat pumps being among the additional features that will help attain that target.
A fabric-first approach optimises a building's energy performance and significantly reduces the need for future maintenance. When the composition of a building's fabric is effectively-planned and its materials correctly installed, it's considered to be more sustainable than sole reliance on energy-saving technology or expensive renewables. Improved U-values in walls, floors and roofs result in less heat loss and enhanced thermal performance. This in turn helps deliver the required standards whilst reducing heating costs. Ensuring a building's fabric is properly insulated should always be the starting point for this goal.
Including high-performance PIR insulation as part of a fabric-first approach is crucial preparation for FHS compliance, as well as contributing to the net-zero target. Unlike fibrous insulation, which deteriorates over time when dampness sets in, PIR's structural strength enables a consistent performance that will last for generations and assures its sustainability. PIR insulation is also renowned for its adaptability. It is the ideal solution for a range of applications such as floors, walls, pitched and flat roofing as part of a fabric-first design.
Eurowall® +: a PIR panel made for a fabric-first approach
Innovations such as the tongue and groove joint which features on all four sides of Recticel's full-fill insulation solution, Eurowall® +, have helped further establish PIR performance levels. The 10mm air gap, which is created by a 90mm Eurowall® + PIR board achieving a U-value of 0.18 W/m2K in a traditional 100mm masonry cavity wall, makes for a more convenient fit for bricklayers when it comes to installing the insulation. This approach to recording lower U-values while maintaining traditional cavity widths and ensuring build quality means as-designed can be achieved without the need for costly, environmentally impactful retrofitting. As an insulation board designed with the builder and end user in mind, Eurowall® + is ideal for achieving fabric-first levels of thermal performance.
Fabric-first involves taking a reassuring back-to-basics approach to building design. It provides a solid foundation for achieving thermal performance that is optimal and consistent. Specifying first-rate insulants for a property's structural framework will significantly reduce the risk of a second-rate outcome in terms of its sustainability. Such considerations are vital if we are intent on achieving the Future Homes Standard and reducing the built environment's carbon footprint for the safety and comfort of future generations.