Recticel enjoys awards success at Jewson Live
Recticel Insulation UK, one of the world's leading PIR manufacturers, was presented with the 'Most Improved Supplier Award' at this year's Jewson Live conference.
About the article
Published on
24 January 2020
Type
News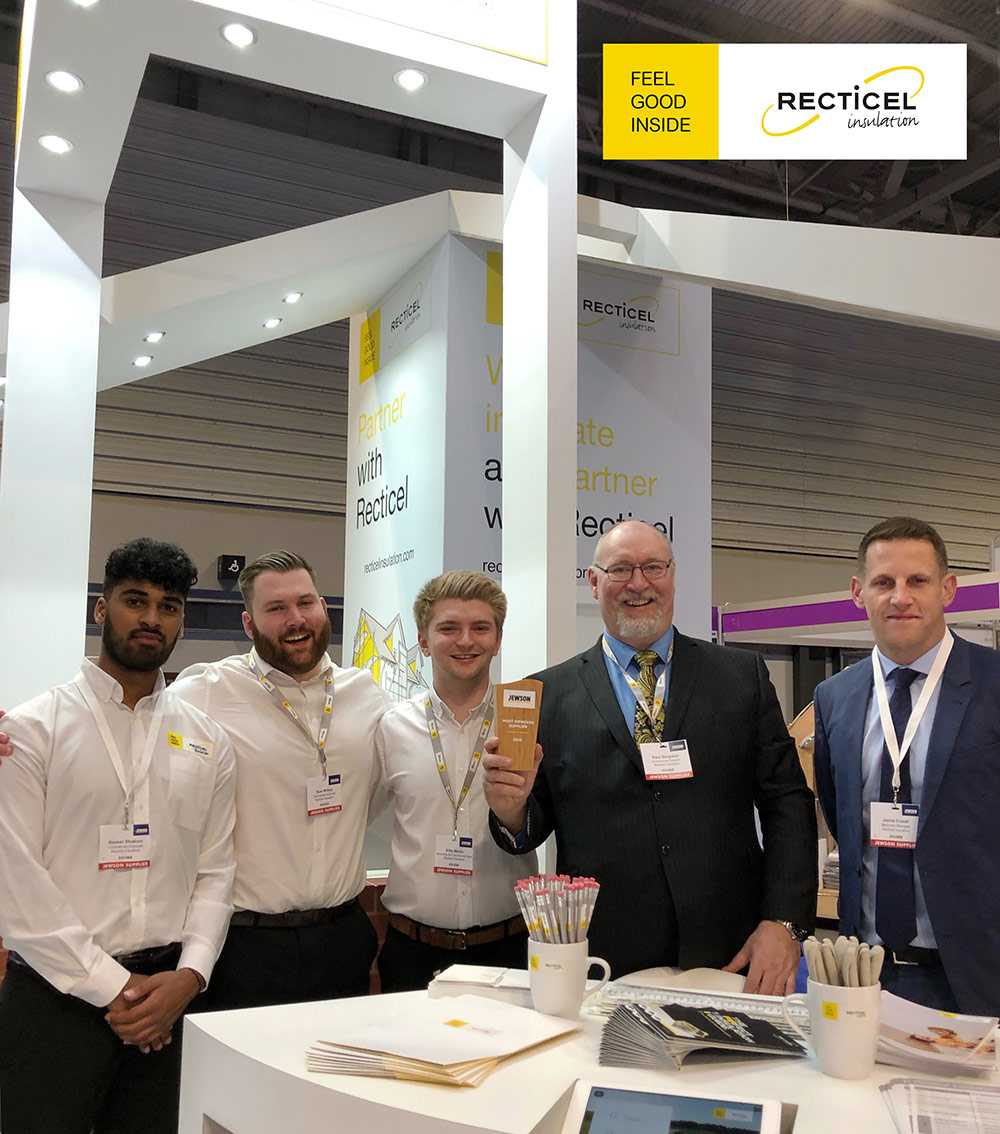 It's the fourth time the company has been recognised at the awards in the past five years. In 2017, the company won 'Best Supply Chain Collaboration', while the previous year saw Recticel presented with the 'Best Overall Supplier' award. And this year, as well as winning 'Most Improved Supplier Award', Recticel was shortlisted in the 'Supplier of the Year' category.
Recticel representatives were handed their latest accolade at the annual Jewson Live conference in Birmingham.
Paul Simpson, Commercial Director at Recticel Insulation UK, which is based in Stoke-on-Trent, said:
"This award is particularly special to receive. It's testament to a superb team effort from departments throughout the company. They have all worked extremely well together throughout the year."
Jewson Live, which is organised by Jewson, part of Saint-Gobain Global, is described as the 'UK's biggest builder's merchant show'. It attracts thousands of suppliers from across the country, providing them with an opportunity to showcase products and liaise with potential customers and key industry members. Its awards recognise suppliers whose performance has 'stood out' throughout the year.
Paul Simpson said: "Winning this year's award is not down to one individual; it is reflective and proof of the superb teamwork that exists between all departments at our Stoke-on-Trent location."