Recticel Insulation introduces a project support expert line for farmers
Housing for better animal welfare and energy efficiency requires specific insulation boards dedicated to the type of building. Gain valuable advice on innovative insulation solutions for your agricultural housing projects from Recticel's agri expert.
About the article
Published on
06 April 2020
Type
News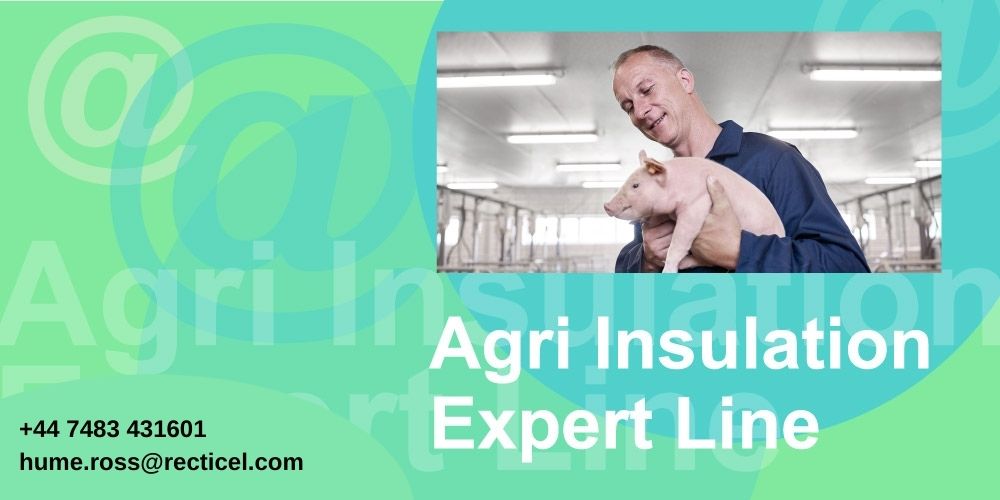 Recticel Insulation, one of Europe's leading insulation manufacturers, offers its high-quality insulation solutions, which help to improve agricultural housing.
Three products from Recticel's agricultural insulation range – Powerline, Lumix and Du.Panel X demonstrate how dedicated insulation solutions bring added value to farm housing. A first class thermal performance helps to create the ideal indoor environment for animals, the panels are easy to clean as well as being fast and simple to install. Unlike other insulation solutions, Powerline, Lumix and Du.Panel X boards have facings that are adapted to the aggressive environment of piggeries and chicken houses, making them resistant to ammonia which can destabilise standard insulation boards.
Among their other benefits, the Recticel boards prevent condensation, provide excellent light diffusion and have easy-to-clean surfaces to help maintain the highest-possible hygiene standards. The boards' lightweight and easy-handling ability ensure their suitability for a range of new and existing agricultural building projects. All boards are available in various lengths, resulting in fewer joints and prevention of potential for cold bridging. The systems can be supplied with all required profiles and fixings, which once installed facilitate a comfortable environment for the healthy habitation of livestock.
Here is how you can benefit from the advice of our agricultural insulation experts for all questions on the added value of innovative insulation, topics include:
Optimising your next agricultural housing project.

What high performing insulation can do for animal welfare

.

Maximising energy efficiency to minimise wasted resources

.
Call our agri insulation expert line
Email: hume.ross@recticel.com - Mobile: +44 7483 431601
Recticel has been supplying high-quality insulation systems to the agricultural market for 40 years. Powerline, Lumix and Du.Panel X solutions have been successfully used on projects in south-west, Hampshire, Oxfordshire, Norfolk and Yorkshire. 
Check out our agricultural case 

studies & testimonials: