Recticel Insulation produces insulated boxes for the global distribution of COVID-vaccines.
About the article
Published on
23 March 2021
Type
Press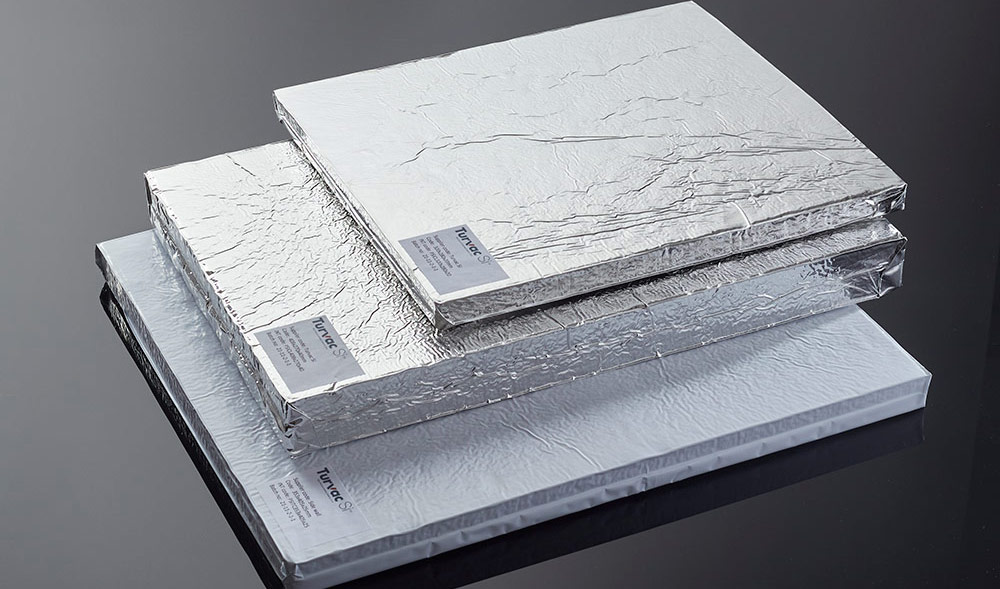 Recticel is producing insulated boxes to transport vaccines for the Covid-19 pandemic. In combination with coolants, these high-performance vacuum insulation panel boxes help to secure a temperature below minus 70°C for several days which is critical to the safe delivery of many of these temperature sensitive vaccines. This on-going programme means Recticel Insulation is, and will continue to be an important link in the logistics of the corona vaccines around the world.
Insulated

boxes
To keep the temperature so low for several days requires an outstanding insulation product. Vacuum insulation panels, commonly referred to as VIPs, are thin panels, delivering a thermal performance of 0.004W/mK, which can mean a reduction in insulation thickness of up to five times when compared to conventional insulation materials. Recticel's VIP called VQ-Si is a perfect material to be at the heart of a temperature controlled packaging system, allowing these high value products to be shipped securely and within an optimized package size.

Recticel Insulation produces the vacuum insulation panels at their factory in Slovenia. The company set-up a joint Venture with Turvac 5 years ago. Turvac, with a history specialized in insulation for white goods has brought this technical expertise into the controlled temperature packaging market amongst others. Combining the strength of Turvac's knowledge and Recticel's expertise in the building industry leads to a great cooperation.
"We are seeing unprecedented challenges & requirements in the temperature controlled packaging sector due to the global pandemic. Delivery volumes at speed are of the utmost importance for our global customer base. The last few months have been a huge logistical exercise for our company, yet we are continually rising to the challenge and are further investing in our production capacities in order to show Recticel's commitment to our customer base and the bigger global picture." explains Chris Knowles, Business Manager VIP Insulation
Beating future challenges with vacuum insulation
In a world that is changing so fast, vacuum insulation allows us to meet the challenging requirements of today and tomorrow. With its extreme small thickness and innovative high thermal performance, the product is so versatile to use for all kinds of insulation challenges in packaging, the building industry... The opportunities are endless and the challenges in the world are big, a perfect combination to have a future of vacuum insulation.