Recticel supports Jewson competition for community and industry unsung heroes
A leading distributor of Recticel Insulation products, Jewson, has released details of its latest initiative to reward deserving tradespeople by giving them the chance to apply for a share of a £250.000 prize fund.
About the article
Published on
01 May 2018
Type
News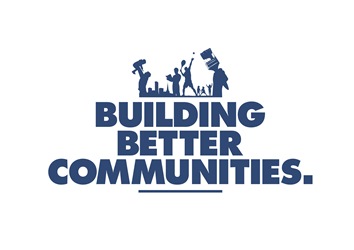 The builders' merchant, which stocks a range of Recticel materials in branches nationwide, has launched its fourth Building Better Communities competition. Whether it's a community project close to their heart or a deserving colleague who needs a helping hand, tradespeople can put forward their good cause to win a share of £250.000 in building materials, with two top prizes of up to £50.000. Entrants have until May 9th 2018 to submit their application.
Building Better Communities has a range of categories rewarding both community projects and heroes of the building trade. After launching its Trade Hero category in 2017, Jewson is giving more to the trade this year with £100.000 of the total prize fund put aside to support those in the industry.
Thierry Dufour, Managing Director at Jewson, explains: "Our Trade Hero award was launched last year and we were overwhelmed by the entries and stories we heard. Working with last year's winners, Band of Builders, we've helped improve the lives of several tradespeople and their families, but it's also showed us there are many more people out there who need assistance. So while we're looking for entries for builders who want to help local projects do important building work, we're opening up the prize this year to support tradespeople who've always helped others but now need a hand themselves.
"The building trade is a great industry to be in but, as many tradespeople are self-employed and the job being physically demanding, hardships such as illness or injury can be life changing. Through Building Better Communities, we want to try to help as many people and builders in need as we can."
Builder and founder of the Band of Builders, Adam Smith, was named as the winner of the Trade Hero Award in 2017 and has since used the prize of £50.000 worth of building materials to transform the lives of two fellow tradesmen. Addam and the Band of Builders renovated the garden of Dan McIntosh, a carpenter and father of three who was diagnosed with a brain tumour. Most recently, the team spent eight days revamping the home of Carl Jenkins, a plasterer whose little girl was born with a range of complications.
A further £150.000 of the Building Better Communities fund will be awarded to community groups in need of a boost: whether it's a new roof for a youth centre or revamped changing rooms for a sports club.
After a shortlisting process and a public vote, the winning projects will be announced on July 3rd at a ceremony hosted by celebrity architect, George Clarke.
Kevin Bohea, Recticel Commercial Director, said: "This competition is a wonderful way to reward the industry's unsung heroes and valued community projects. We applaud Jewson for its foresight in instigating such a worthwhile and successful initiative. Let's hope this year's competition attracts as many deserving entrants as it has done previously."
Tradespeople and community groups have until Wednesday, May 9th to submit their nomination via www.buildingbettercommunities.co.uk. The competition is being supported by Jewson supplier brands: Velux; Marshalls, Polypipe; British Gypsum; Tarmac; Recticel and Norbord.
For more information, visit: www.buildingbettercommunities.co.uk.