Recticel supports NHIC drive for quality housing and reduced fuel poverty
Recticel Insulation has announced its continued membership of the National Home Improvement Council – 'the most influential body of
home improvement and renovation professionals'.  
About the article
Published on
29 June 2020
Type
News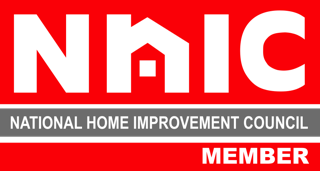 The NHIC, a non-profit voluntary membership organisation, promotes the benefits of safe and sustainable homes, as a means to improve living standards and reduce fuel poverty. It has the support of more than 100.000 businesses across hundreds of trades and sub trades which – via the NHIC – are provided with a voice to UK policy makers on important industry and consumer issues.
Paul Simpson, Recticel's Commercial Director, said the company was proud to support the NHIC. "It's a fantastic organisation. The NHIC was set up nearly 50 years ago to address a lack of quality housing and related poor health issues. It remains committed to that cause, as well as trying to help residents escape fuel poverty. It's shocking to think that in this day and age such problems exist, which is why the NHIC is so important. It lobbies Parliament and local government to raise UK building standards in order to provide better social and private housing. In essence, the NHIC matches Recticel's values in trying to make the world a better place."
Anna Scothern, NHIC Chief Executive, said: "The NHIC has been established since the mid-1970s, at a time when the nation's housing was in a very poor state. Now, possibly more than ever, there is a need to come together to support families as they look to improve their homes."
The NHIC is an 'ambassador for collaborative action' and in partnership with its members, the Refurbishment Maintenance and Improvement (RMI) industry and government, it aspires to raise modern living standards across the UK's housing stock, whilst 'inspiring' and supporting property owners to refurbish, maintain and improve their homes using trusted local professionals.
NHIC membership contributes more than £13bn annually to the UK economy, with members delivering more than one million hours of CPD training each year to raise standards and supply quality improvements to homes nationwide.
The NHIC's current focus is also trained on supporting the UK's economic, environmental and socially-conscious recovery in the wake of the Coronavirus.
Paul Simpson, who has joined the NHIC's executive committee, continued: "Throughout the pandemic there's been a feeling that 'we are all in this together', which creates a positive sense of belonging at a very difficult time. It's a message the NHIC is looking to endorse in relation to construction standards. We want to make building personnel, landlords and the like aware that by carrying out a job to the highest specification, in many cases they will be helping people less fortunate then themselves.
The NHIC and its members are committed to doing the right thing at the right time on behalf of householders, the building industry and the country as a whole. We hope many more companies and trades will be encouraged to get on board with this ethos and join the NHIC, as together we have a greater chance of making life better for many families across the UK."