Recticel welcomes Paul Matthews
Paul Matthews has been appointed South Wales and South West Area Sales Manager, bringing a wealth of sales and industry experience to the role.
About the article
Published on
14 March 2018
Type
News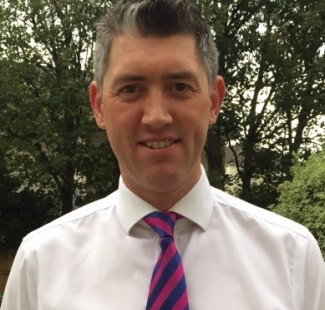 Paul, who joined Recticel in November and lives in Bristol, will be liaising with distributors and visiting contractors to help grow the business. He said: "I'm from a manufacturing background and have worked for insulation manufacturers and distributors before so wanted to work for a company that produced its own material. Recticel is expanding and leading the way in developing new and innovative insulation products. I wanted to be a part of its story."
Kevin Bohea, Recticel Commercial Director, said: "Paul's an excellent addition to the team. His experience and sales skills will be of huge benefit to Recticel. We wish him well in his appointment and are sure he will be a great success."
Paul is the full-time replacement for Rob Davies, who retired from the role in December following 12 years' committed service. Rob, 65, has done much to raise our company's profile whilst conversing with contractors and merchants throughout the region. He joined Recticel in 2005, having previously spent 18 years in a similar role with another insulation manufacturer.
He said: "When I joined, Recticel was very much in its infancy in the UK. There was no manufacturing plant and few staff. It really was a groundfloor operation. It's come on leaps and bounds in the 12 years I've been here, having now become one of the UK's leading players."
He said he will spend his additional leisure time 'finally' completing an extension he's been building at the Cardiff home he shares with his wife Lynette. "The extension has been in the planning for 12 years. I'll have the time to complete it a lot quicker now," Rob said. As part of a new part-time role with Recticel, Rob will work in conjunction with architects and other sectors within the industry on specifying company solutions where quality insulation is key to a project's success.
"Part of the fun of my job has been meeting all sorts of people from different industries," he added. "One day I could be speaking to a major construction company about a high-profile project; the next, conversing with a resident about his garage extension. Variance kept things very interesting."
Paul Griffiths, Recticel's Regional South Director, said: "Rob has been a superb ambassador for Recticel. His industry knowledge and commitment have proved vital in securing the company the reputation it enjoys today as a market leader in the manufacture of PIR insulation.
Interested in a job at Recticel Insulation?
Go to our Jobs page and find out more opportunities.