Working at Recticel Insulation
Help to find the polyurethane insulation solutions of the future. Recticel is a market leader in this fast growing segment. With Recticel Insulation you achieve more efficient energy consumption, now and for the future. The Recticel insulation boards are for sale through the building market and in do-it-yourself stores. Today the international market is supplied through 3 plants: Wevelgem (Belgium), Stoke-on-Trent (UK) and Bourges (France).
Our core values
In 2016, we carefully redefined our Group core values to enable our organisation to fully align its actions and attitudes towards internal and external stakeholders. Today, our core values, which are linked to clearly defined underlying behaviours, can be summarised in five keynotes:
We strive for results
We innovate to create value
We act with respect and integrity
We cooperate to win
We take ownership and feel accountable
Living the core values
Our core values are much more than just slogans to be visualised and repeated. The exercise of defining a new set of core values would be futile if they were not implemented, shared and lived by all stakeholders, especially our colleagues. Our values are active and ambitious in nature. They help teams and employees to progress, create a positive corporate culture and give our entire organisation a strong stimulus for growth.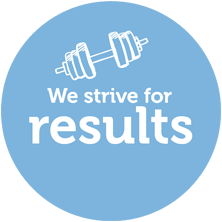 We strive for results
We think ahead, define goals and ensure that they are well understood
We focus, plan, align and cascade objectives
We are persistent and assure timely execution
We manage by facts, not by opinions
We communicate, share the progress accomplished, adapt plans if needed and celebrate success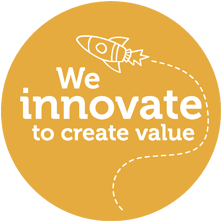 We innovate to create value
We constantly challenge the status quo
We remain curious: we never stop learning and we anticipate the challenges of tomorrow
We passionately embrace change to make things better and to make better things
We dare to go and we dare to stop
We aim for the best, but we do not wait for perfection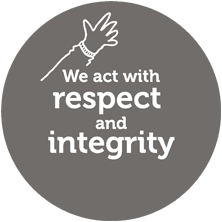 We act with respect and integrity
We never compromise on safety
We respect people, our partners, our planet and laws
We are transparent and are not afraid to deliver bad news
We demonstrate fairness in our dealings with others and provide open and candid feedback
We don't take credit for the achievements of others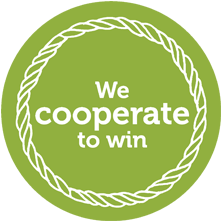 We cooperate to win
We communicate in an open, transparent manner
We welcome other opinions and value diversity
We anticipate others' needs and we support others to succeed
We trust and build on each other's strengths
We do not go for individual glory; we let the team shine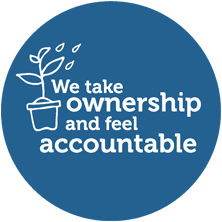 We take ownership and feel accountable
We dare to be ambitious, we challenge and we empower
We look for solutions, not for excuses
We assume responsibility for the impact and the results of our actions
We are strongly committed and act as if it was our own money at stake
We learn from our mistakes