Recticel Silence for do-it-yourself sector
Recticel Silence panels allow you to create a comfortable living space, reducing sound from the neighbouring room and the outside by 87%. Installing Recticel Silence is easy and can be completed by you in no time!
How to install Recticel Silence?
You can easily install Recticel Silence on your own and in no time. Take a look at our installation video, which will guide you through this process step by step!
The installation process is quite straightforward, it doesn't require any mechanical fixing and consists primarily of gluing the panels to the wall. Always use Recticel glue provided for installation of the acoustic panels.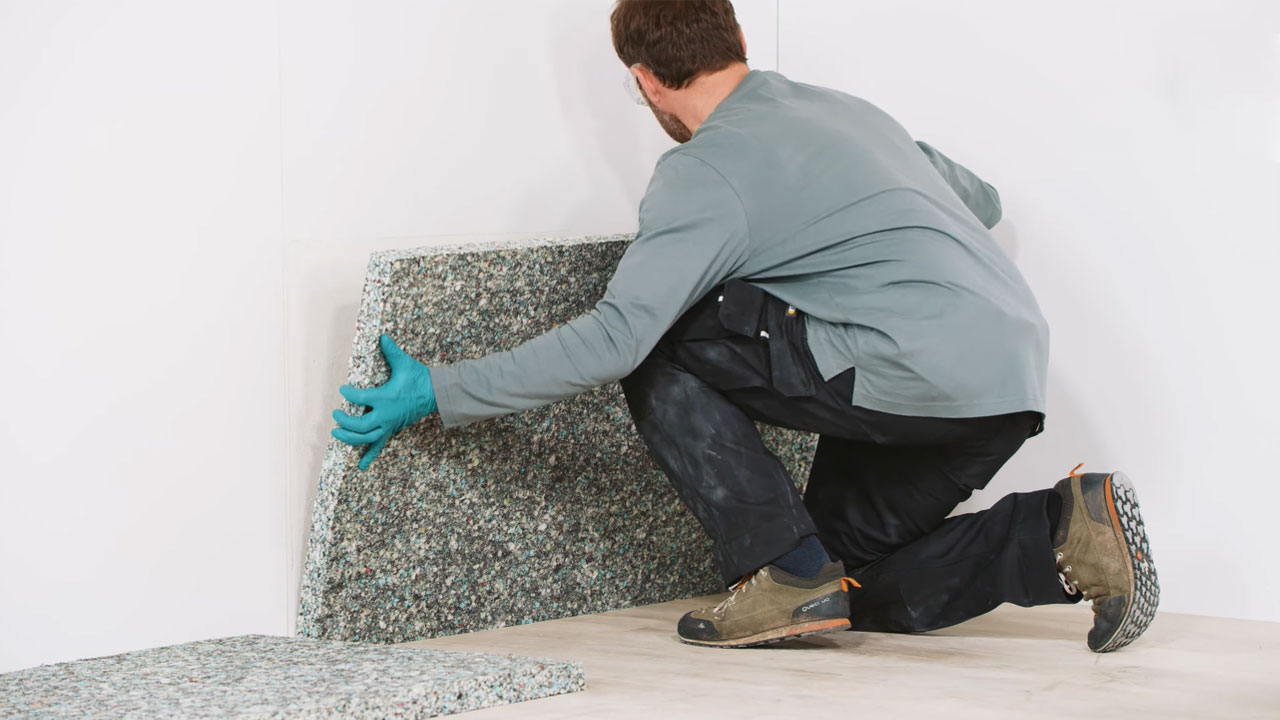 Where can I buy Recticel Silence?
You can find your nearest DIY shop via our store locator
How many panels do you need to complete your project?
Use our shopping list calculator to determine how much material you will need.
The calculator will provide you with a shopping list, which you can then take with you to your nearest DIY shop.
Our solutions to fit your needs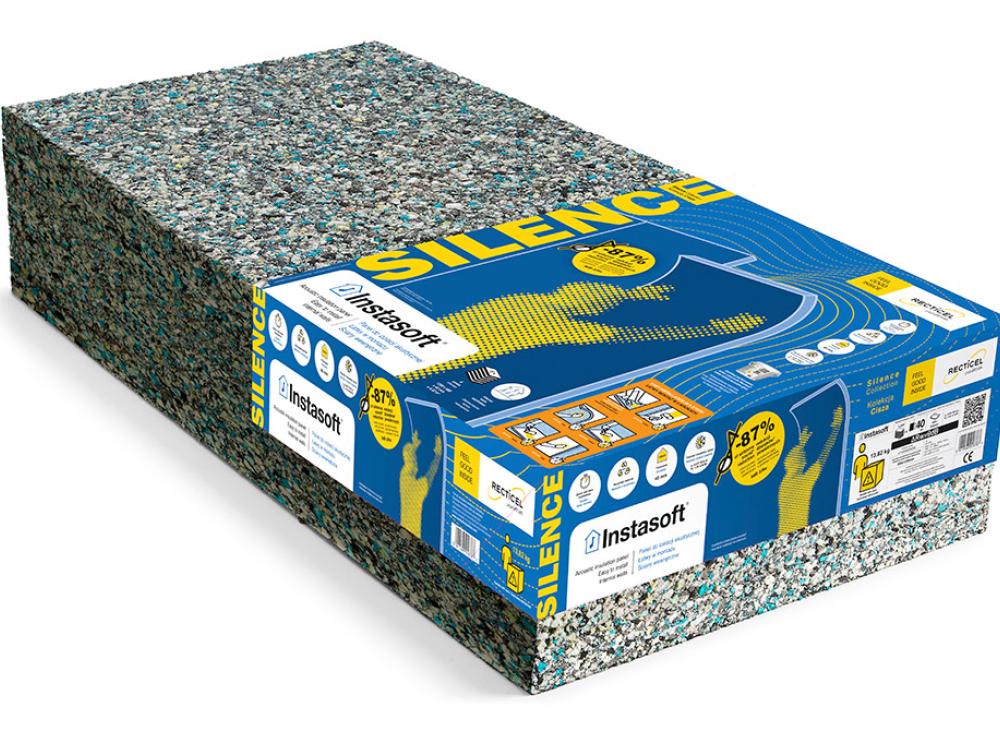 Easy to glue acoustic insulation panel for interior walls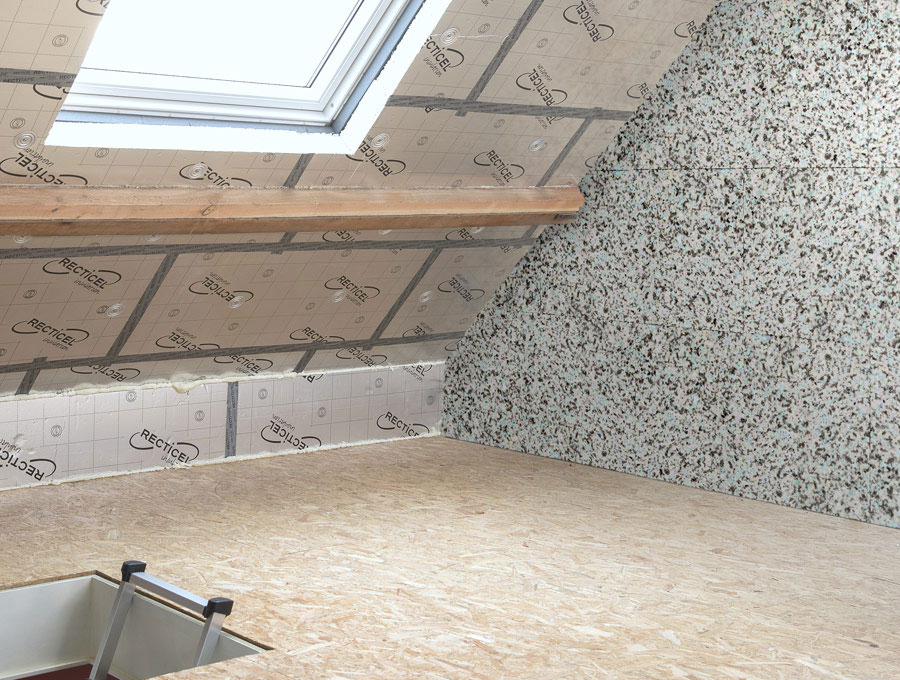 A customer shares his experience - a quiet attic with Recticel Silence
Owner and resident Wouter De Vos wanted to transform his non-insulated attic into comfortable living spaces: a bedroom, dressing room and open space for multipurpose use. Wouter chose 10cm thick Instafit® insulation panels and installed them seamlessly by himself. He also installed the Instasoft® acoustic wall insulation panel against the party wall with the neighbours. Now he can enjoy a peaceful and quiet environment in his home.
"Thanks to the Instasoft® panels, which were installed on the party wall with the neighbours, I can enjoy the peace of mind."
FAQs
Can you apply Recticel Silence directly to the existing

gypsum plaster layer

and to the interior wall, which is already painted?
When adhering to a wall, you must first ensure that the construction and its surface are both in a good condition. Firstly, any moisture problems must be resolved in advance. If you are not sure whether the adhesion of the plaster or the finish are sufficient, you can do a test on a small part of the surface first. Certain types of paint have a high vapor density and must be removed first to avoid internal condensation.
Can you still attach any objects to a wall insulated with Instasoft acoustic insulation panels?
This depends on what you want to attach. Attaching a small frame will not be an issue. However, any heavier objects should be taken into account in advance, so that a suitable structure can be foreseen, in order to provide a sufficiently sturdy surface. It is still advisable to keep the number of fixings and support structures to a minimum, to obtain a maximum acoustic improvement