Compressive strength and thermal performance are measures of commercial flooring quality
Insulation within a flooring build-up doesn't generally gain the same significance as it does in a wall or roof application, but its contribution remains crucial to sealing a building's thermal envelope.
About the article
Published on
14 April 2021
Type
Press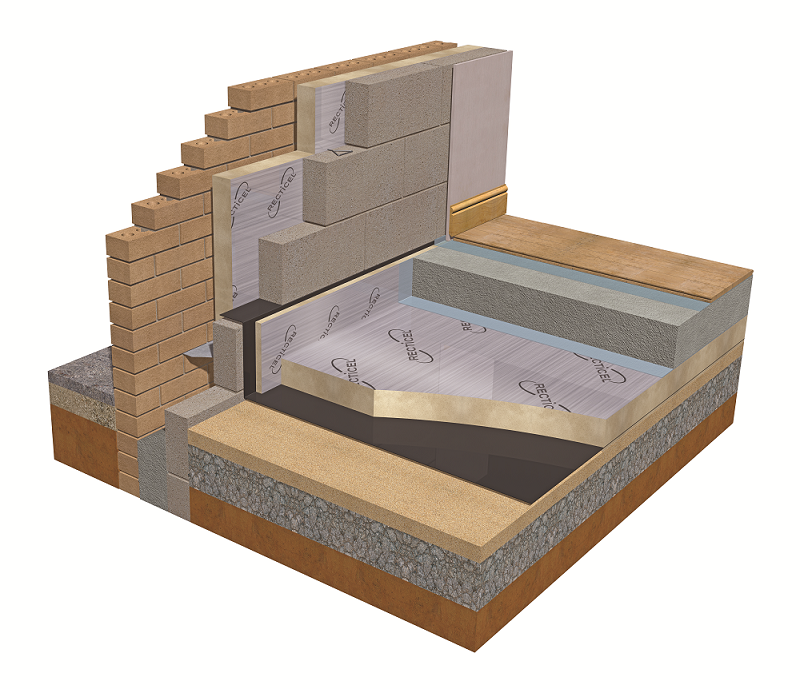 Flooring insulation in a busy commercial setting should have dual purpose. It needs to be strong enough to withstand regular pounding from large footfall or heavy machinery, whilst possessing the thermal properties to help uphold a building's overall energy performance.
Specification consideration
The insulation's specification will depend on a building's use. In a warehouse or industrial environment where motorised machinery is prevalent, priority will be given to the insulation's load-bearing capacity when it comes to its selection. This will generally be determined by a structural engineer checking a specified product's declared load-bearing ability against the weight it will be required to withstand. When it comes to where insulation fits within a commercial flooring build-up, this very much depends on the composition of the floor itself. On a standard sand and cement screed, the insulation will be installed between a damp-proof and a radon membrane.
PIR benefits
PIR panels are one of the better-performing insulants for commercial applications. It's a solution that offers the best of both worlds, as it provides good compressive strength and a high thermal performance. Its use is ideal in a domestic or light commercial setting. Easy to handle and install, PIR panels reduce the risk of cold bridging by offering improved performance at floor junction details and perimeter upstands.
Alternative choice
As for alternative solutions, polystyrene-based insulation provides much higher load-bearing capacity, making it more suitable for use in a heavy industrialised setting. However, its compressive strength isn't married to a strong thermal performance; hence PIR is the better all-round performer. PIR's dual qualities also make for a more rapid, cost-effective installation. Its excellent thermal conductivity reduces the thickness and depth of a floor's build-up, which in-turn decreases the amount of preparatory soil and rubble removal involved in new-build and refurbishment flooring applications.
Eurothane® GP
Recticel's Eurothane® GP insulation board is a high-performance solution for a range of commercial and domestic projects involving floors, pitched roofs or framed walls. Lightweight and easy to cut, the board has an excellent thermal conductivity of 0.022W/mK, whilst its consistent tolerances, straight edges and flatness enhance its usability without compromise to durability.
As far as flooring insulation is concerned, Eurothane® GP board meets the demand for longevity and good energy flow within a build-up. Specifiers shouldn't stand for anything less. 
Contact us
Would you like to find out if Eurothane GP is the ideal solution for your insulation project?