Improve pig housing with high performance insulation
Pig producers who are renovating or erecting new buildings should consider installing high performance insulation to improve thermal efficiencies and fire safety. Rather than opting for traditional standard insulation, installing an all-in-one panel keeps housing at a stable temperature and reduces energy bills, while also being easy to clean, says Tom Verhaest, agricultural specialist at Recticel Insulation.
About the article
Published on
11 November 2020
Type
Press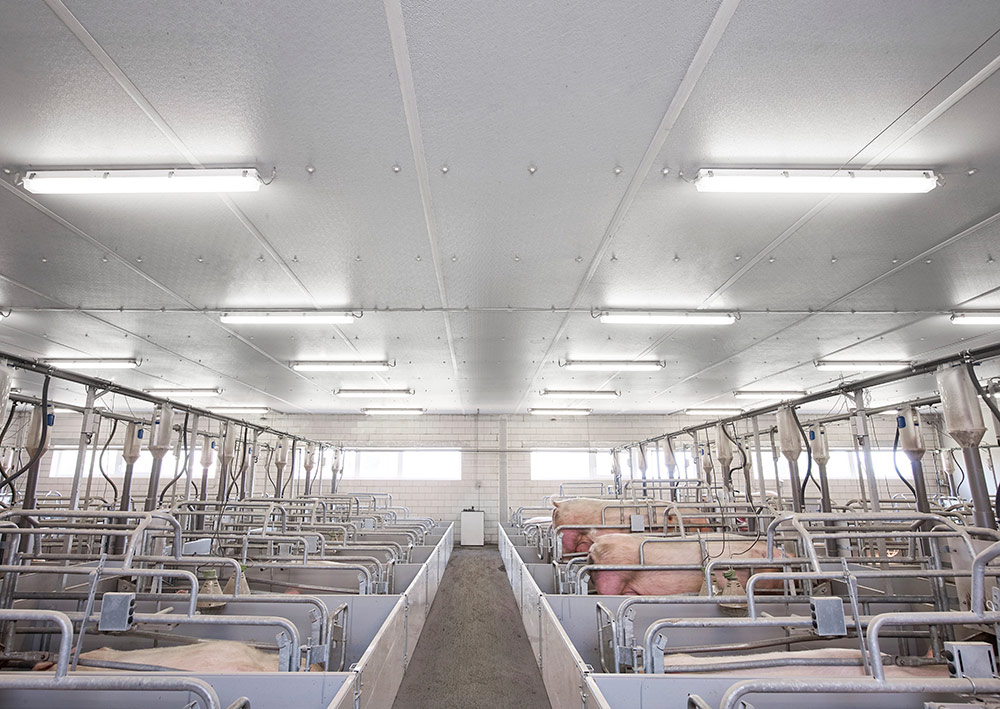 Recticel Insulation's innovative panel for agricultural buildings – Du.Panel X – combines energy savings and fire safety, and is also thin and light, making it easy to install and reducing the weight of the roof construction. "As building controls tighten and insurers focus on fire safety, it makes sense for farmers to build to the highest possible standards," says Mr Verhaest.
"By installing these panels, producers can reduce energy bills, improve animal welfare and performance, and ensure the safety of their livestock and staff."
Unlike other insulation types, the panels have facings which are resistant to ammonia, which can destabilise standard insulation boards. They also prevent condensation, provide excellent light diffusion and have easy-to-clean surfaces for high hygiene standards.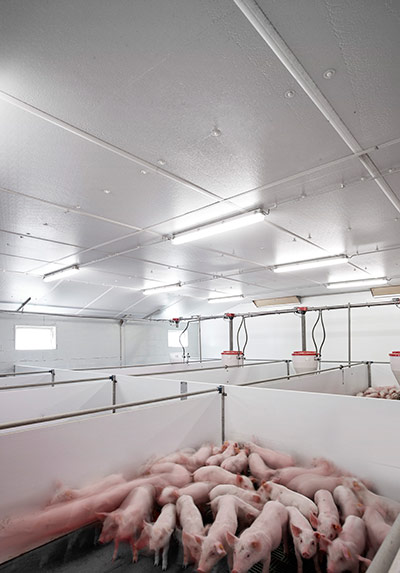 Call our agri insulation expert line
Email: verhaest.tom@recticel.com - Mobile: +32 475259080