It pays to specify quality tapered insulation as part of a flat roof application
By Paul Simpson, Commercial Director at Recticel Insulation
About the article
Published on
15 June 2022
Type
Press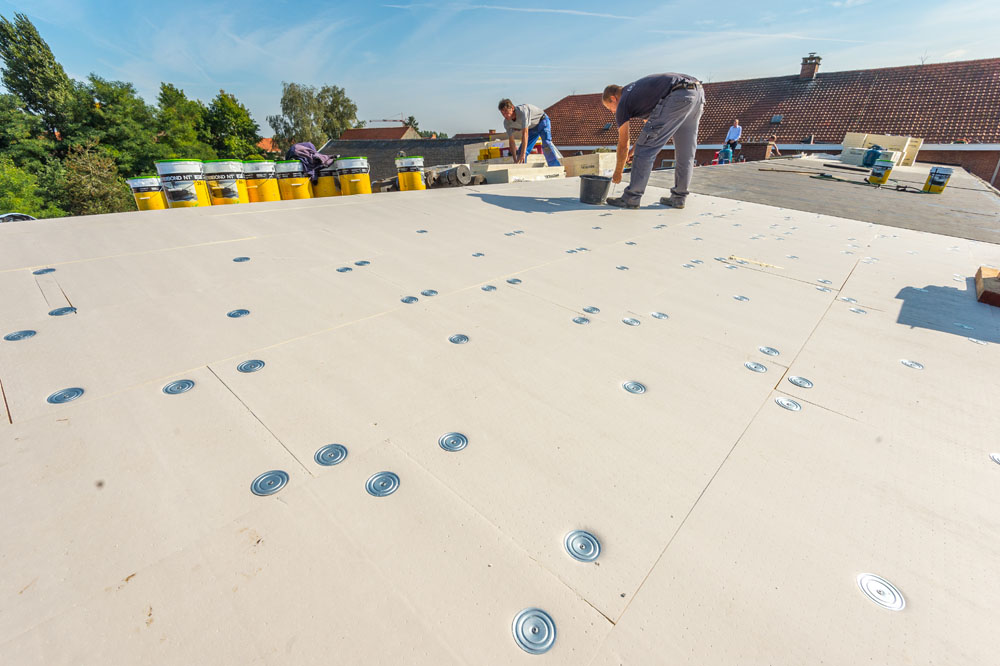 As well as paying closer attention to their household's fiscal incomings and outgoings, property owners might be minded to assess their building's thermal performance – the issues are intrinsically linked, after all. Poorly insulated buildings, whether in a domestic or commercial capacity, are a major cause of heat escape. This not only leads to a less comfortable indoor environment, property owners who do not address the gaps in their building's energy performance will be adding to their mounting fuel bills come the winter.
It's estimated that in a poorly insulated building, a roof accounts for a quarter of its heat loss. Its performance, therefore, is crucial to ensuring a property meets regulation energy standards, as well as reducing its running costs. 
Flat roofs, for example, are susceptible to rainwater ponding if there is a lack of drainage. This can weigh heavy on a roof if left untreated, which risks damaging its waterproofing membrane and insulation. Should this occur, a roof's thermal capability will be compromised whilst the integrity of the building's structure is vulnerable to damp and water ingress. In basic terms, tapered insulation is an ideal solution for directing water run-off whilst ensuring a roof achieves regulation levels of thermal performance. It's not an outcome that happens by accident; it requires good planning, installation and a high-quality system that is designed to meet the specific demands of the application.
Tapered insulation solutions
Gradient, with its bespoke delivery of flat and tapered roof solutions, works closely with clients to navigate each element of the insulation process to ensure a project's success. From specification and design through to the manufacturing stage and beyond, its turnkey service provision gives clients peace of mind that the tapered insulation system delivered will keep their roof watertight and warm for years to come.
Gradient had a wide range of tapered insulation solutions which can be tailored to suit a variety of applications regardless of size, complexity or profile. They include:
Powerdeck® F: This BBA-certified product is faced with a mineral-coated glass fleece. Its variable lambda value (between 0.024 and 0.026 W/mK) is based on the board's thickness. Suitable for a multitude of waterproofing systems including adhered single-ply membranes, poured and rolled felt applications, and mastic asphalt; Powerdeck® boards benefit from high compressive strength and dimensional stability.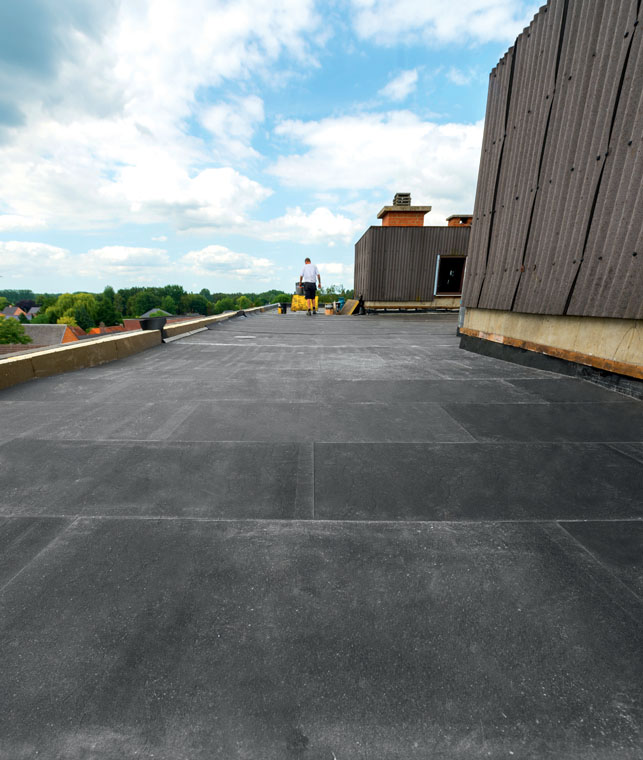 Powerdeck® U: Has the same variable lambda value as Powerdeck®F. Its bituminous facing makes it the ideal board for torch-on waterproofing systems. Powerdeck® U is also BBA-certified.
Eurothane® Eurodeck: Compatible with mechanically-fixed, single-ply waterproofing systems, this excellent thermal insulation board offers a consistent lambda value (0.022 W/mK). BBA certified, Eurothane® Eurodeck ensures a superbly-flat surface finish in new-build and refurbishment projects.
Rockwool Hardrock Multi-Fix (DD): A BBA-certified stone wool insulation board, which has a mineral-coated white fleece, this is a true allrounder when it comes to compatibility. Single-ply, EPDM, liquid membranes, green roof systems; Rockwool Hardrock Multi-Fix is the ideal accompaniment to a wide range of adhered and mechanically-fixed waterproofing systems. Its dense composition not only reduces the transfer of airborne noise, it absorbs vibration and sound pollution caused by direct impacts such as heavy rain.
Specialist systems
In addition to our core solutions, Gradient has developed a variety of specialist products for non-standard applications. Topcover, for instance, provides added protection for PIR boards in areas of excessive traffic and high loadings. The ultrathin board, which contains a high compressive strength, is ideal in flat roof applications that experience intense thermal cycling between cold winter temperatures and extremely hot summers.
The company also has a range of pre-bonded hybrid systems, such as a PIR/mineral wool panel, which maintains excellent thermal performance whilst offering superb acoustic properties. Again, this is particularly effective for absorbing the sound rainfall on a flat roof, an issue which is addressed in BB93 guidance for performance standards for the acoustics of school buildings.
Each of Gradient's specialist systems is imbued with the quality afforded by its regular production methods; a process, which coupled with our teams' technical expertise, allows the company to create a bespoke tapered insulation solution that will long-term protect a roof and building, as well as safeguard against costly remedial works incurred by less-effective insulation systems.
Property ownership is the costliest investment most people will make in their lifetime. But it could be said that in terms of finance, if you look after your building, your building will look after you. And that means protecting its most prominent asset – the roof – from perils that could further impact a property owner's spiralling cost of living.
Contact us
Would you like to find out if any of our products could benefit your next project?