Quality insulation can do more than keep out the cold in pitched roof installations
When it comes to insulation for pitched roofs, it will generally involve insulating beneath slating or tiling, with the option to create a room in a roof. So, which Recticel solutions successfully achieve either outcome?
About the article
Published on
21 May 2021
Type
Press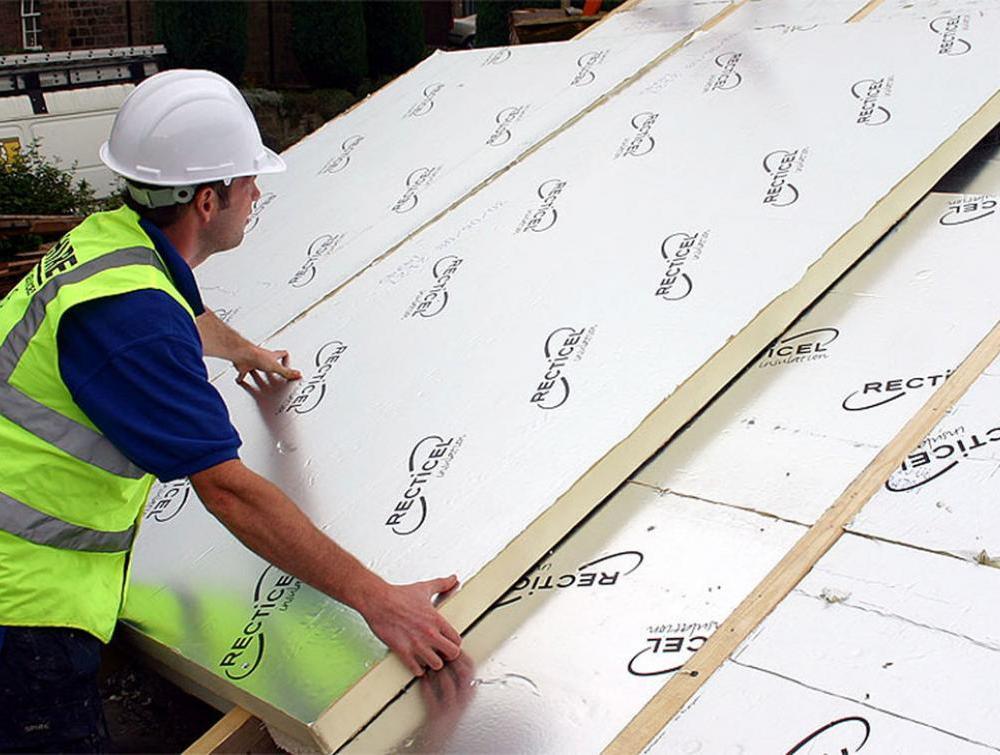 Unlike flat roof insulation, which is specified as much for its compressive strength due to the footfall it's required to withstand, with pitched roofing – as with cavity wall insulation - it's all about the PIR boards' thermal performance. For this we have Eurothane GP, a lightweight, high-performance PIR insulation board which fits easily between roof rafters to create a superbly flat foundation for a smart plaster board finish.

To take the process a stage further, in order to create a room in a roof, a combination of Eurothane GP boarding and Eurothane PL is required. A composite board comprising PIR and pre-bonded plasterboard, Eurothane PL reduces instances of thermal bridging to facilitate the rapid, efficient creation of comfortable new living space. 

With 2020 Part L building regulations – which include a proposal to tighten thermal performance values for flat and pitched roofs in England from 0.20 W/m²K to 0.16 W/m²K – due to be enacted in 2022, the availability of a product such as Eurothane PL will be essential to achieving the new standards. This is because no matter how much insulation is installed between a roof's rafters, thermal regulations will not be met without quality PIR boarding being applied to the underside. Such action prevents protruding wooden rafters from creating thermal bridges which lead to energy loss.

As with all projects, domestic or commercial, where insulation is required to meet regulation-level performance without compromise to the client's architectural intention, it's always advisable to seek the services of an expert in such matters. Recticel's Technical Team is available to carry out a calculated risk analysis prior to a project's start. In relation to a pitched roof insulation scheme, this will see them working alongside the contractor and architect to devise a solution that optimises the insulation's thermal performance whilst retaining sufficient interior space to ensure it is fit for the occupier's purpose.

Ultimately, ensuring a building's fabric – the roof, walls and floors etc. - is fitted with the correct insulant materials at the new-build stage is a more straightforward and cost-effective way of enshrining a property's energy performance than embarking on a retrofit programme. However, Recticel has the products and expertise at the ready to help building owners take their pitched roof to new heights in terms of what can be achieved thermally and creatively.
 
Contact us
Would you like to find out if Eurothane GP and Eurothane PL are the ideal solutions for your insulation project?