Deck-VQ® Vacuum Insulation Panel project in Saint-Idesbald, Belgium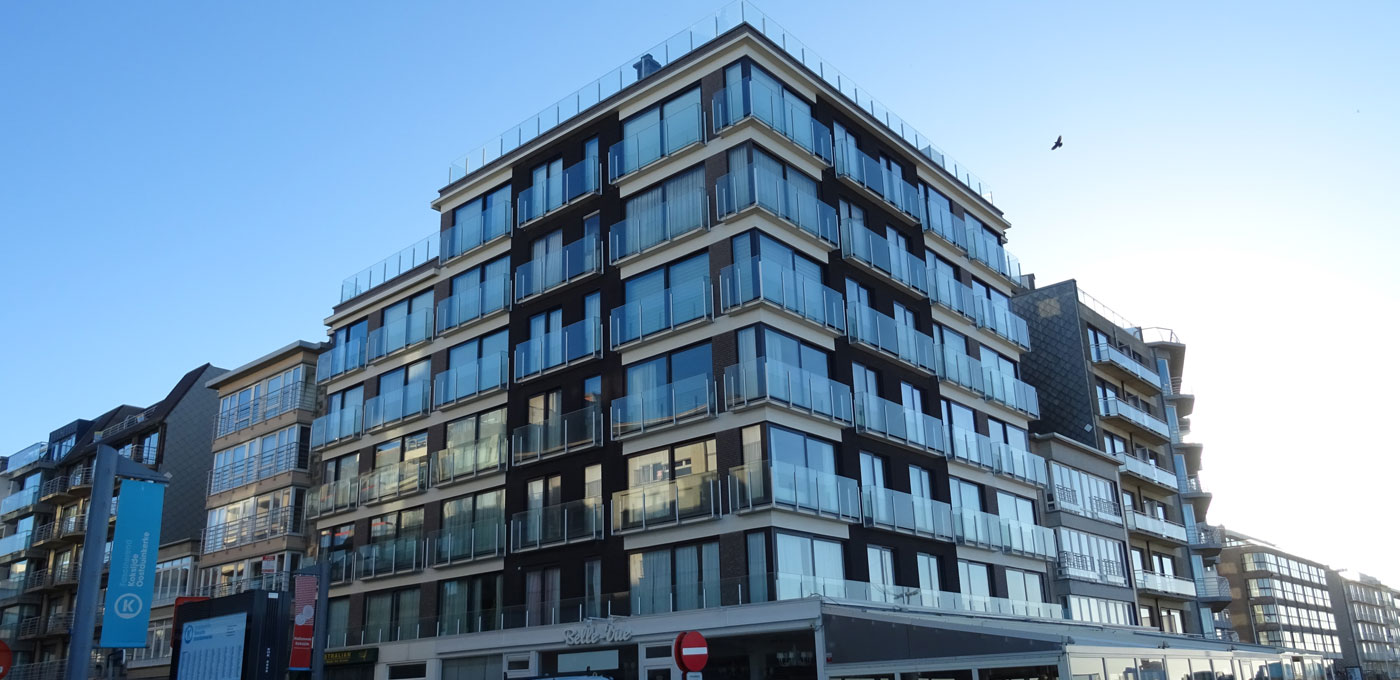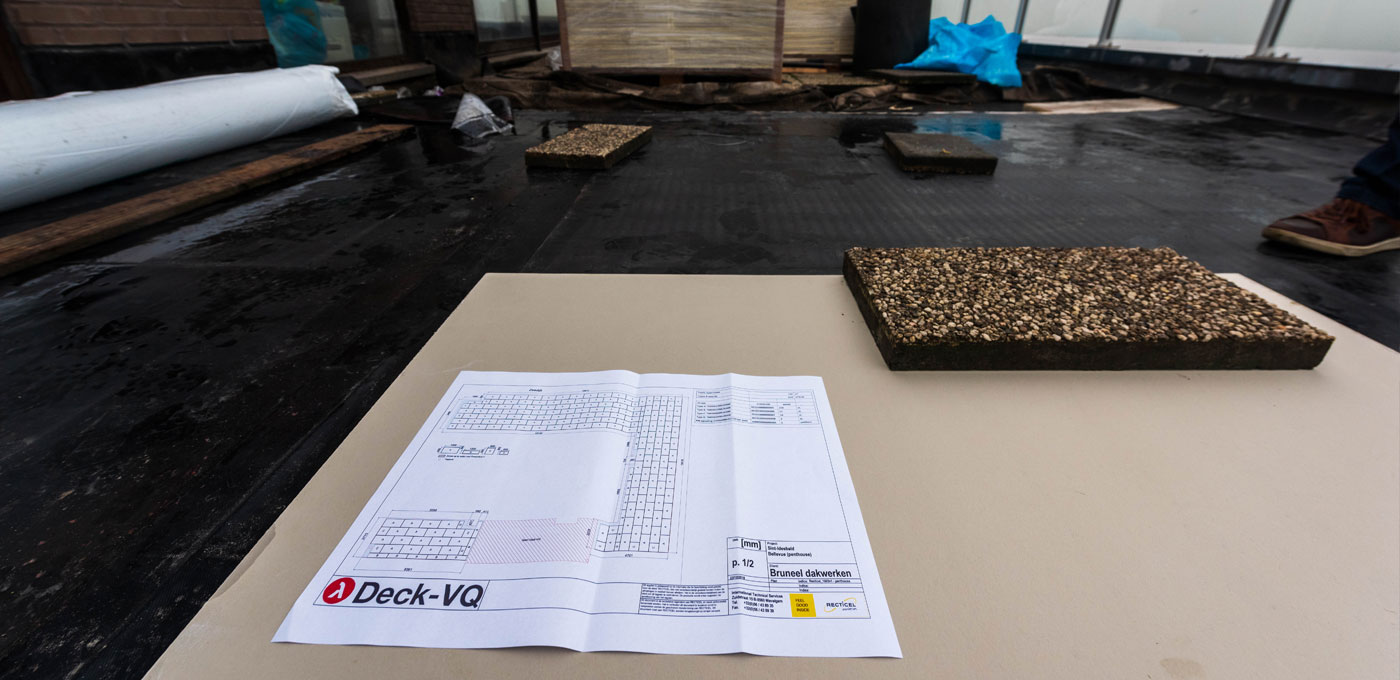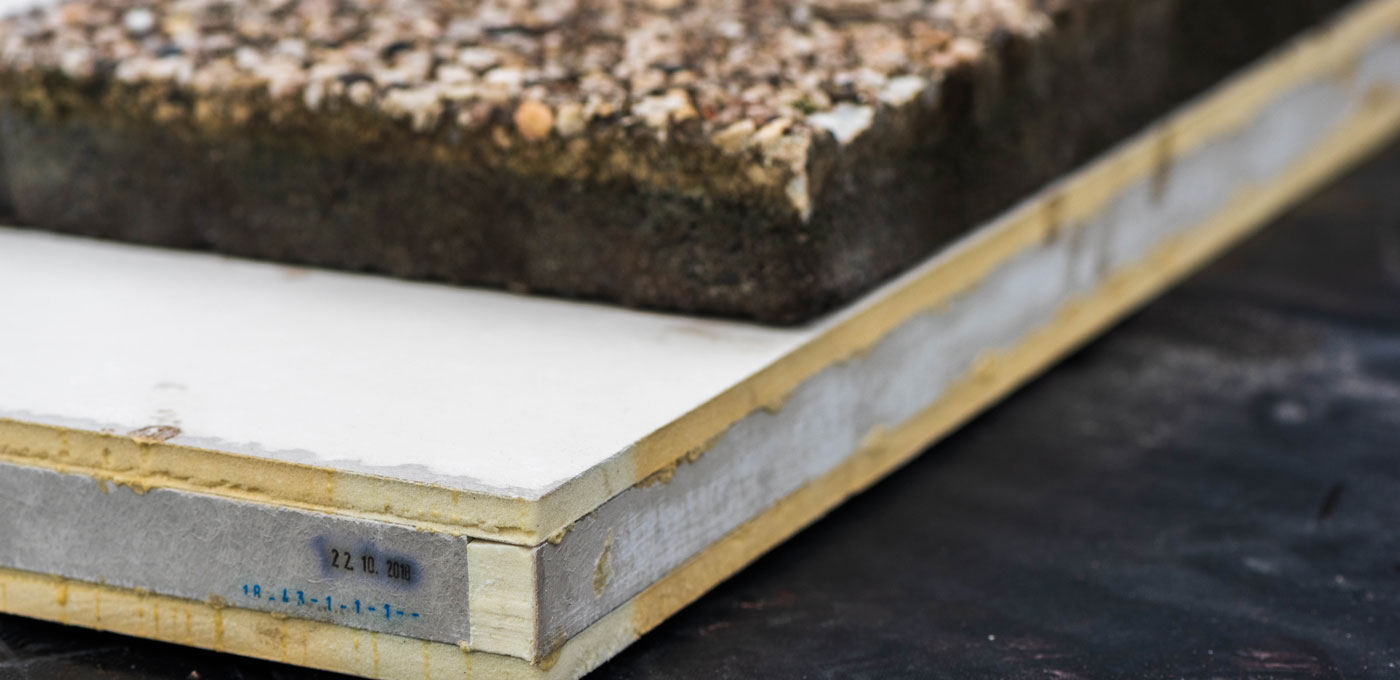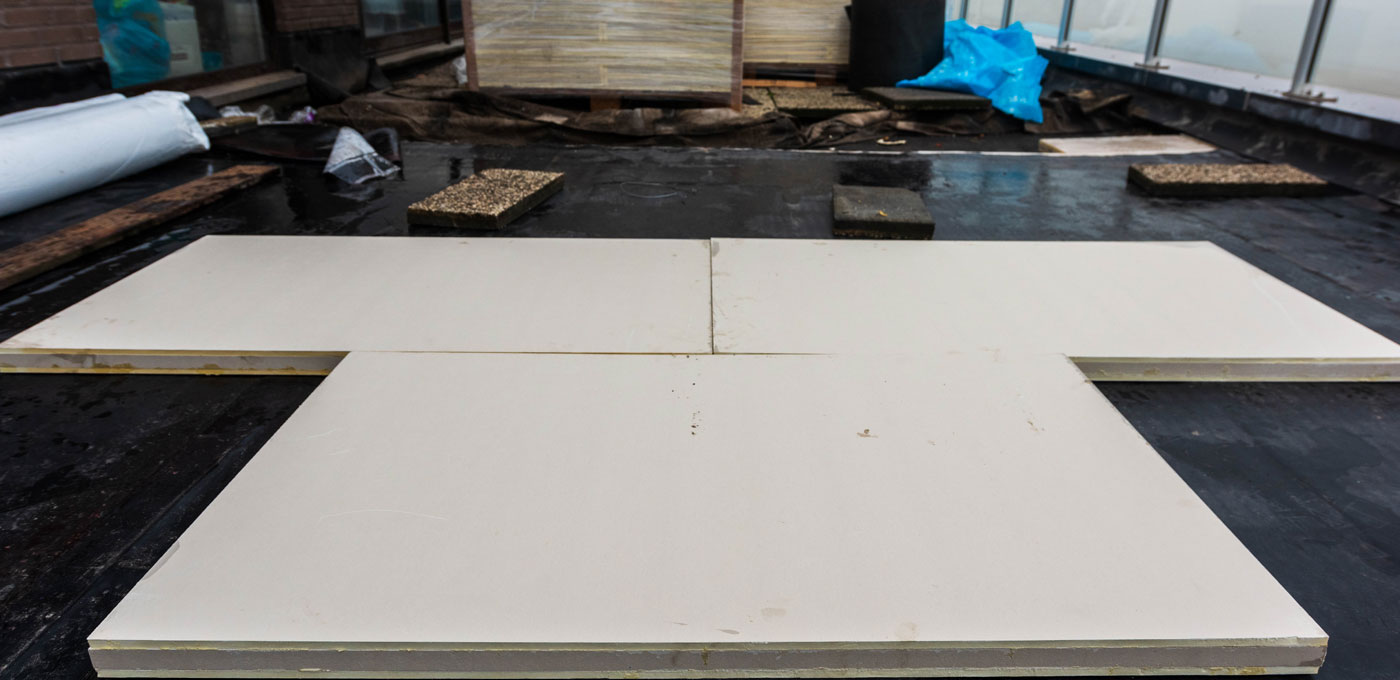 Location

Saint-Idesbald - Belgium

Product and quantity

Deck-VQ®

Type

Residential

Contractor

Dakwerken Bruneel
The terraces of the 'Residence Bellevue' apartment building in Saint-Idesbald have been renovated and permanently insulated with the new Deck-VQ® vacuum insulation panels from Recticel Insulation.
Many apartments on the Belgian coast are not yet sufficiently insulated. The problem of very limited space for insulation arises especially for the renovation and insulation of roof terraces.
Lieven Claus (Roofing Bruneel):
'For this project in Saint-Idesbald we installed Deck-VQ® vacuum insulation panels from Recticel Insulation, delivered via Defrancq. With a heat conductivity rate (lambda) of 0.006 W / mK in the core (VIP) - the best performance on the market - and a limited thickness of 45 mm, it was possible to achieve a RD value of 5.00 m²K / W. In addition, the Deck-VQ® solution offers excellent protection of the vacuum insulation panel (VIP) by means of high-density PIR plates, which offers an additional protection during installation. The panels are available in various standard dimensions, with which Recticel drew a customised laying plan for us. The Deck-VQ® panels can be processed like a standard PIR insulation board. They can be easily glued to the surface with a PU adhesive foam. Most roof seals (plastic or bitumen overlaying) can be applied to the Deck-VQ® panels. Thanks to the panel's encapsulated structure, the fragile vacuum insulation is safely protected and damage during installation is effectively ruled out.'
Deck-VQ® is the customised solution where the space for insulation is limited
The innovative ultra-thin Deck-VQ® VIP panels are the solution for insulating flat roofs and terraces where space for insulation is limited. Recticel Insulation always makes a customised installation plan to ensure an easy fitting. Deck-VQ® insulation panels are available in 4 sizes for this purpose. Deck-VQ® delivers high performance, is extremely reliable and offers a solution where traditional insulation options fall short. The ultra-thin Deck-VQ® panels are a fast and cost-efficient solution because no structural adjustments are required when renovating terraces and flat roofs. The result is a first-class insulation that offers you many advantages in the implementation of various roof details, such as entrance door to the terrace. The Deck-VQ® panels are available in two thicknesses: 45 mm with a VIP core of 25 mm and 60 mm with VIP core of 40 mm. This VIP core has a thermal conductivity rate of 0.006 W / mK, the lowest on the market. The Deck-VQ® panels are protected against damage, making them easy to transport and handle. Even with complex customisation, fitting is easy, thanks to the technical guidance and installation plan prepared by Recticel.
Deck-VQ®: specifications
• Thermal performance of the VIP core: 0.006 W / mK
• Pressure strength: ≥ 150 kPa
• Tensile strength: ≥ 80 kPa
• Fire performance: Euroclass E
• Certifications: ETA 18/0846
• Standard dimensions: 600 × 1200 mm, 300 × 1200 mm, 600 × 600 mm, 300 × 600 mm
• Thermal performance of Deck-VQ®:
Thickness RD value
45 mm 5.00 m²K / W
60 mm 7.50 m²K / W
Used Products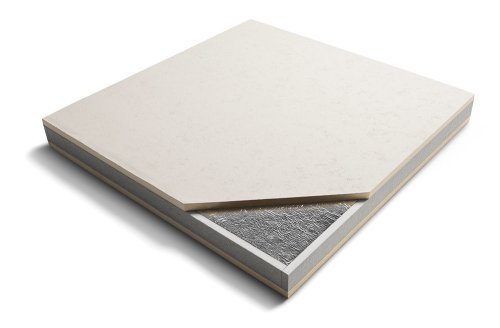 Deck-VQ®
With a thermal performance of the core of lambda 0.006 - the best performance in the market, you can achieve even greater insulation for your renovation or new build projects with ease. Deck-VQ® offers an extremely high insulation value and long-term performance whilst maintaining the existing roof structure, thereby avoiding costly modification
Discover all of our case studies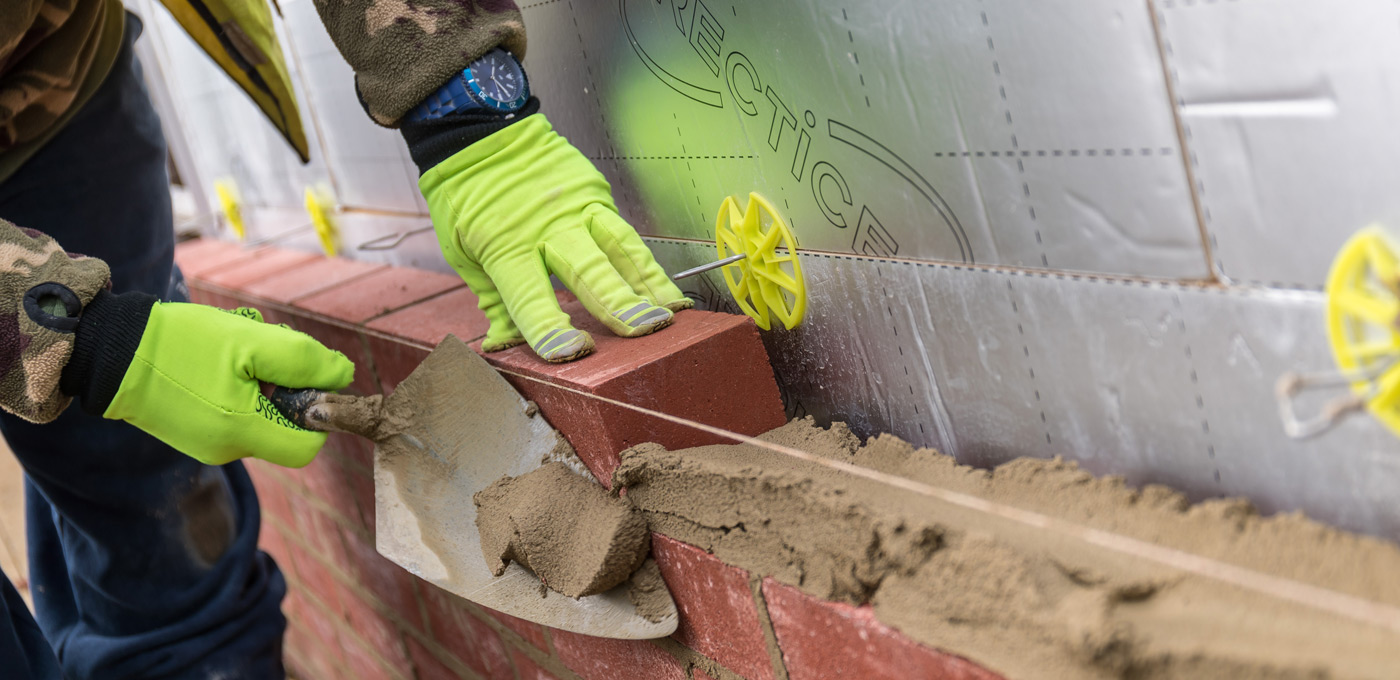 2017, Hedge End in Southampton and Ludgershall in Andover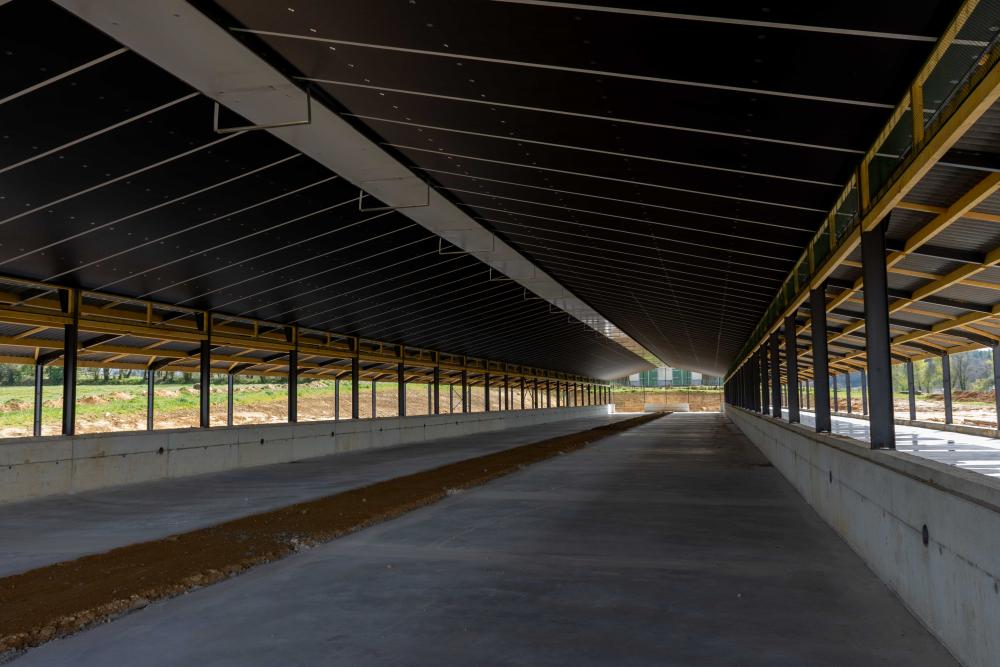 2019, Brittany, France