Eurowall®+ provides PIR solution to futureproof energy efficiency of stunning new coastal residence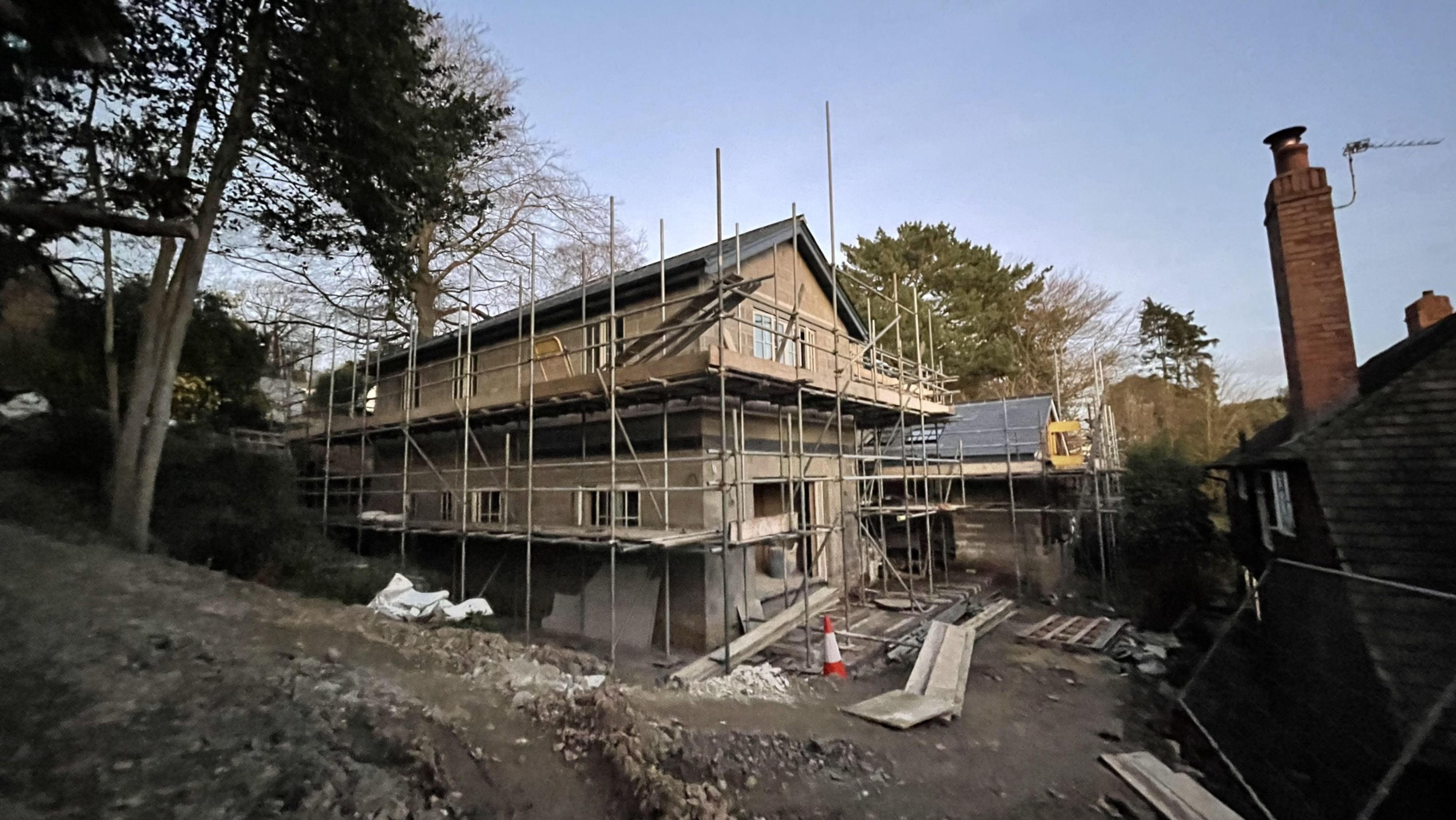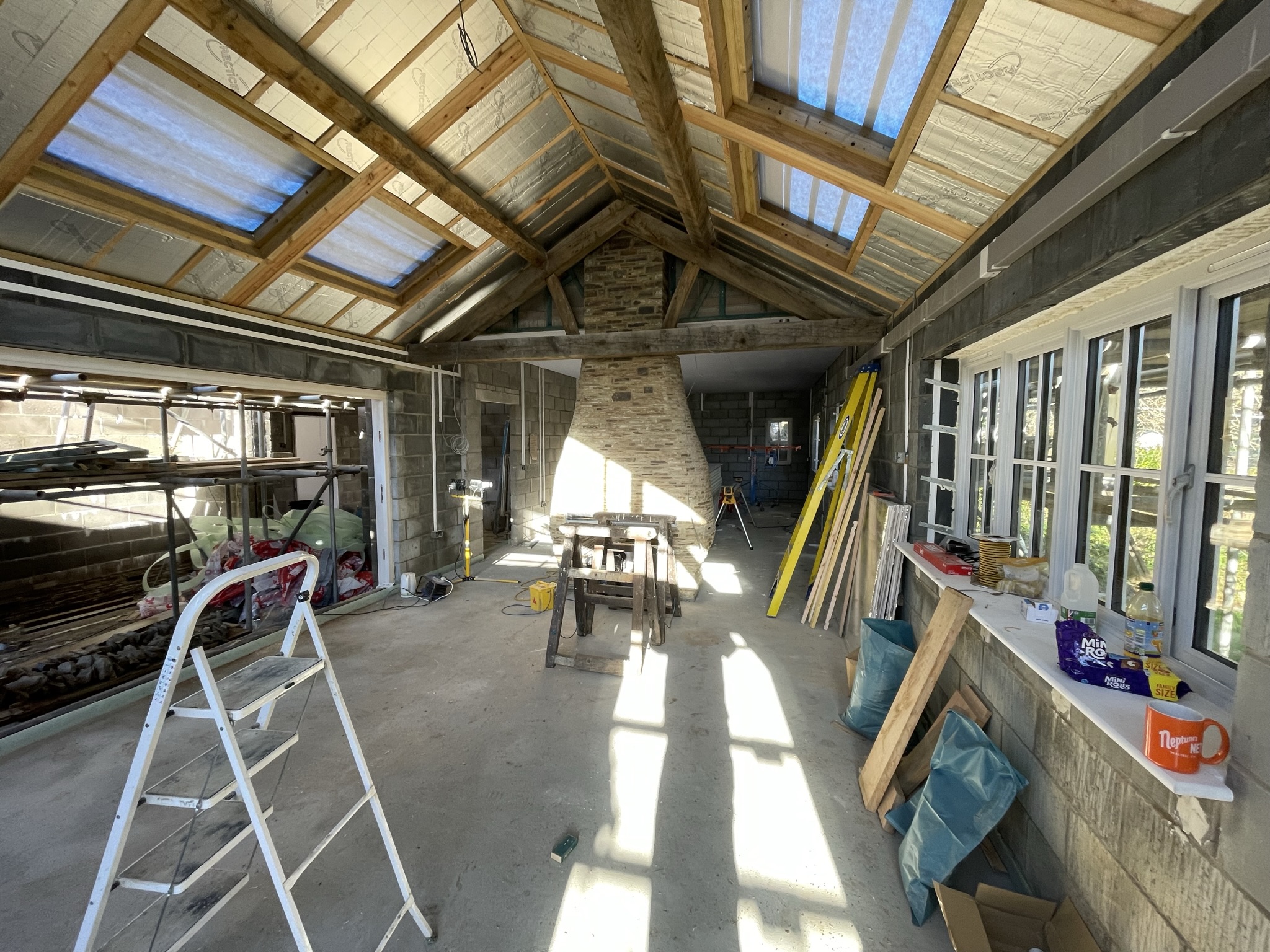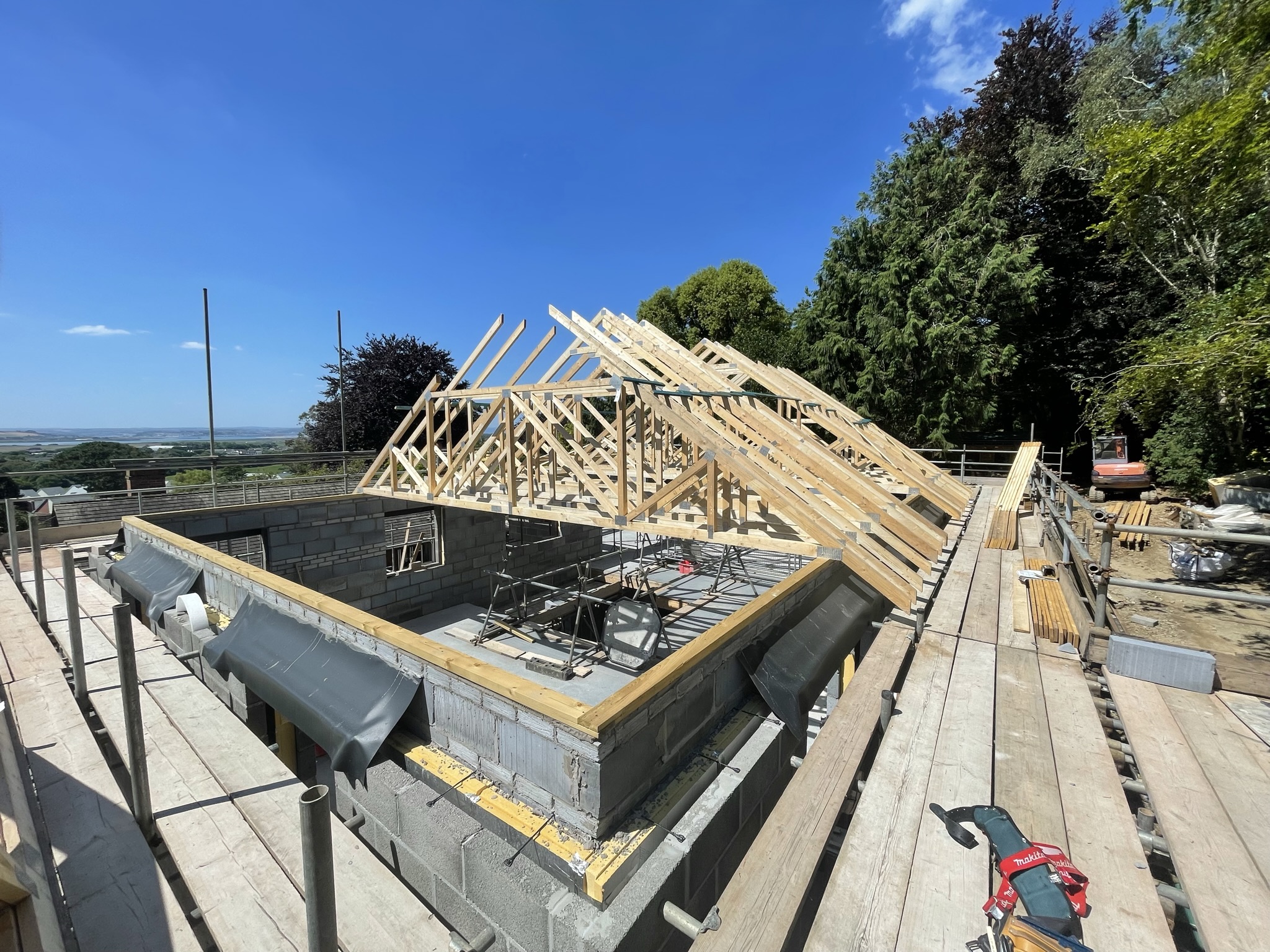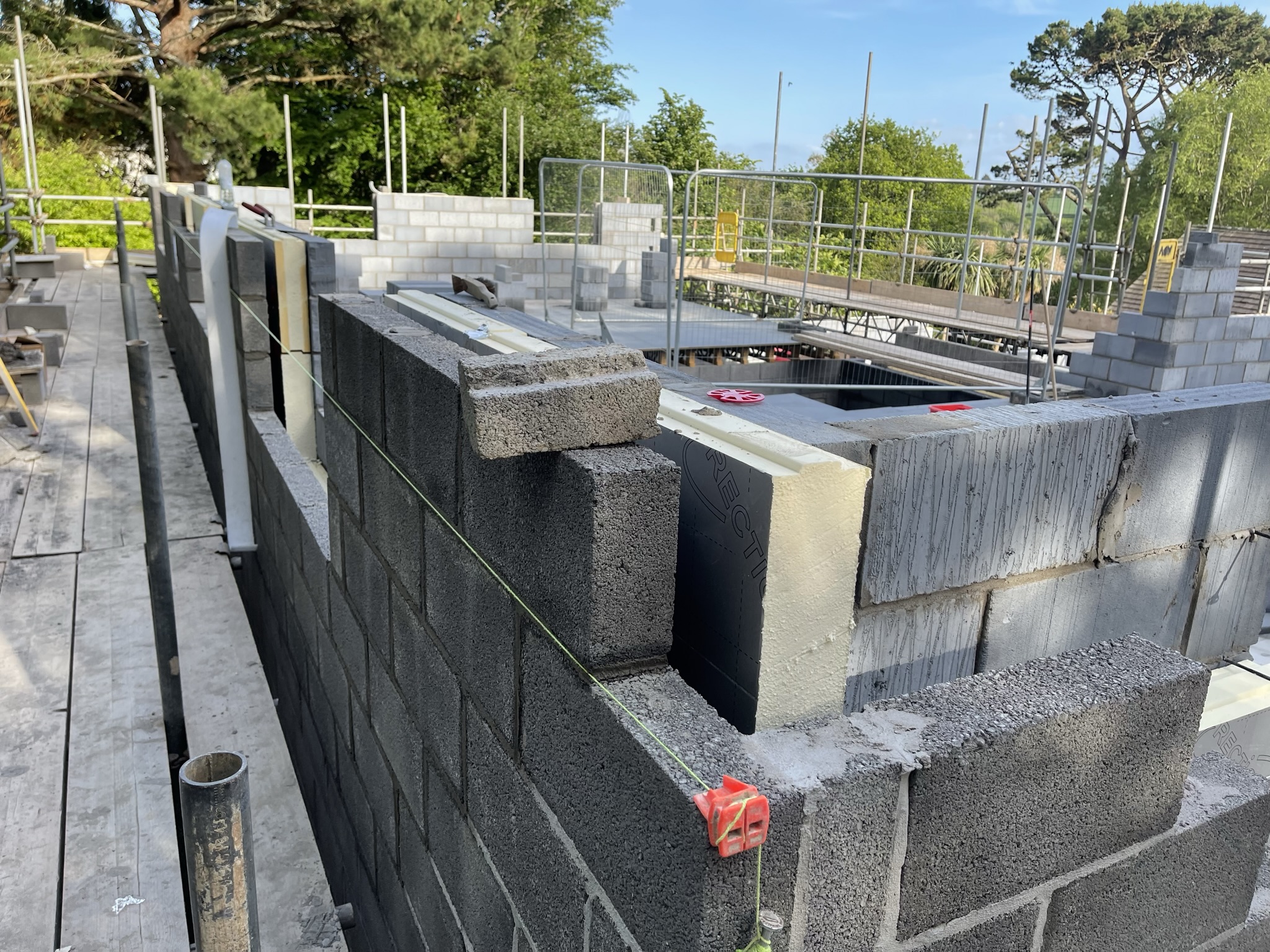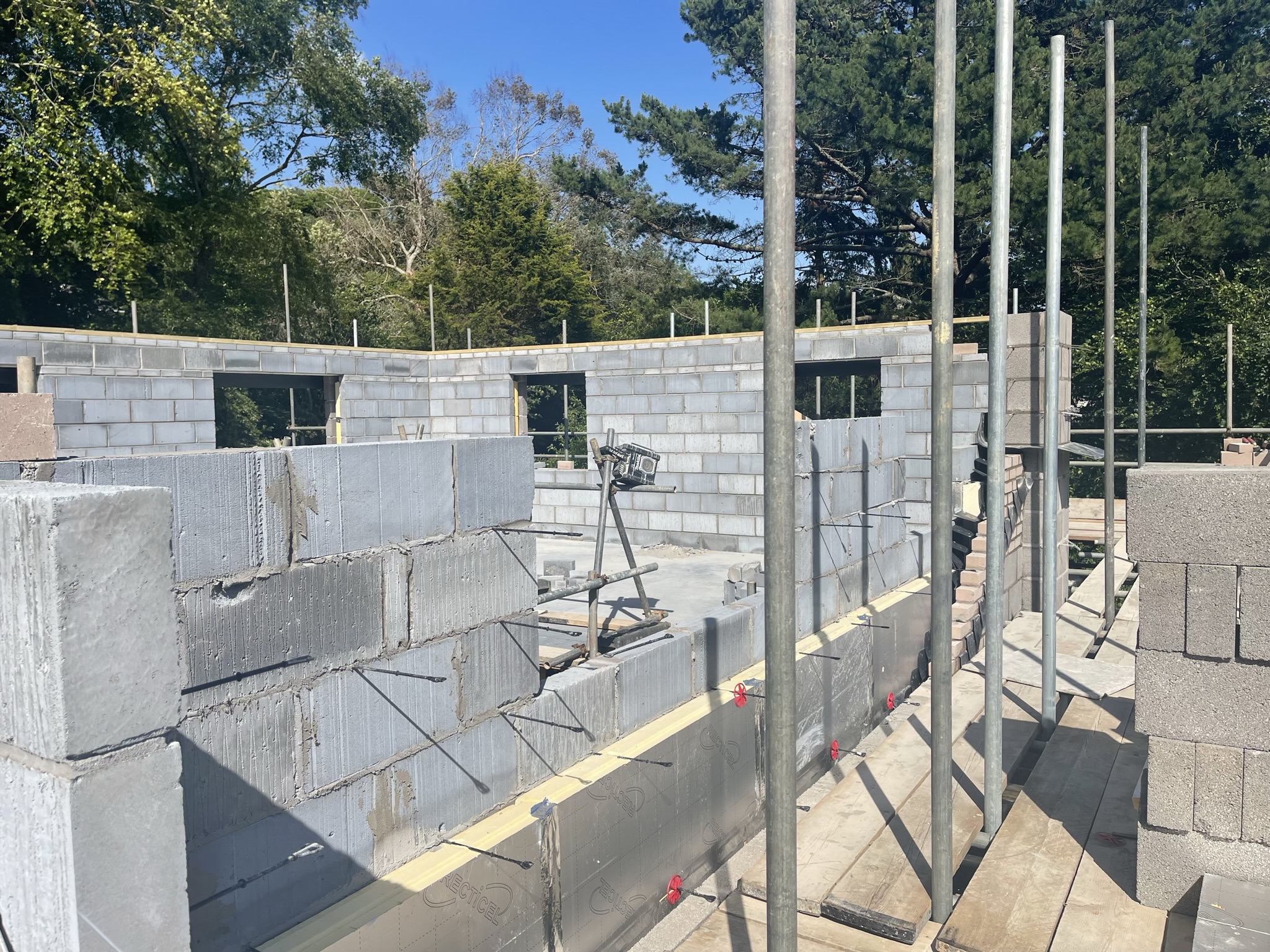 Recticel Insulation's design expertise and product innovation has combined to devise an enterprising insulation solution that will thermally futureproof a stunning home being built on England's south-west coast.
The detached, four-bedroom residence is under construction in Braunton, a picturesque village with an idyllic location near to north Devon's famed surfer beaches. For the property's owner, Chris Potter, building a house which exceeded regulation thermal performance was a crucial requirement. Such an outcome would optimise interior comfort levels throughout the year and negate the need for future upgrades to meet changes in legislation. To achieve this, a fabric-first approach was decided upon to ensure the property's walls, floors and roof were fitted with suitably-specified high-performance PIR insulation, hence the householder engaged with Recticel.
When it came to specifying an insulation solution for the walls, the property's coastal location presented a challenge. It led to the client requiring a PIR solution that eliminated the risk of water ingress from wind-driven rain, whilst delivering an airtight performance that facilitated the required U-value.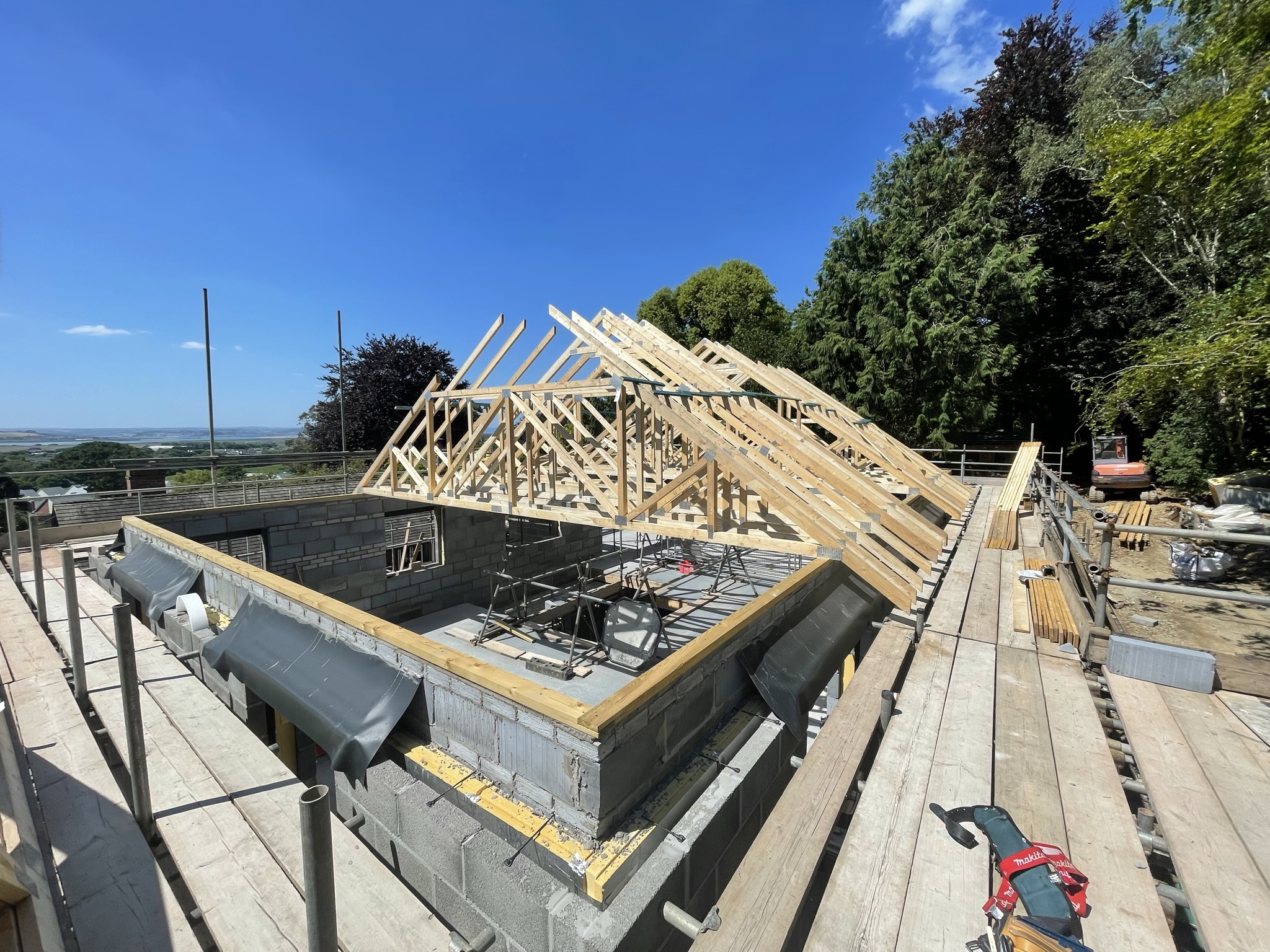 My brief to Recticel was for them to design and supply me with the most efficient wall design with a minimum 50mm cavity width. They devised a 165mm system, which was ideal for the property's coastal environment and the maximum width we could go to without incurring the additional expense of installing non-standard materials such as bespoke lintels.

Chris Potter, Project Manager and Surveyor at Chris Potter Associates
Following consultations, Recticel's innovative Eurowall®+ PIR board was specified for the walls. Generally used as a full-fill product, the client was granted building regulation approval to employ the 115mm board in a partial-fill capacity. This was made possible by selecting Recticel's insulated plasterboard, Eurothane® PL, for the property's interior. Panels of 40mm thickness were installed, meaning the client had a best-of-both-worlds solution: the interior insulation would help ensure the walls met the targeted 0.11 U-value, whilst the Eurowall®+ board's precision-cut tongue-and-groove joint on its four edges created an interlocking barrier against wind-driven rain.
To further protect the property against water ingress, and with it being a requirement under the building regulations given the exposure of the coastal location, the client decided upon a 50mm residual wall cavity. Again, this was able to be realised due to the inventive use of Recticel's Eurothane® PL insulated plasterboard on the property's interior walls upholding thermal values. The cavity's 165mm width necessitated the use of more thermally efficient glass fibre wall ties, rather than the standard stainless-steel variety.
For the two-storey property's 46m2 roof, Recticel's Eurothane® GP PIR board was specified. The lightweight, high-performance board provides a thermal capability of 0.022 W/mK and fits easily between roof rafters to create a superbly flat foundation for a waterproofing finish. The boards were installed to a 200mm thickness, with the same system being used for the property's 290m2 floor area to a 160mm thickness.
Chris Potter continued: "Thanks to the innovative, fabric-first insulation solution designed by Recticel, the property's thermal performance will exceed those prescribed by the building regulations. The high level of insulation means I've been able to keep the heat in the building and maximise the benefits of a heat recovery system, which will help maintain an ambient temperature throughout the home and increase its sustainable, cost-effective performance."
With sustainability being a major focus of the home's design, its façade includes stone that was excavated during the clearance is being used beneath the building's blockwork and to form a centerpiece chimney with the property's interior.
In praising Recticel's specification team for going 'above and beyond' in order to provide a solution to his property's strict insulation requirements, Chris Potter said: "Recticel's communication and support throughout the project was exemplary. They provided dewpoint calculations and were extremely helpful in terms of modelling different insulation scenarios and thicknesses. The attention to detail meant they were able to arrive at the sweet spot as far as the wall's design was concerned without breaching into a need for costly bespoke components: a 165mm cavity with 40mm insulated plasterboard.  
"Recticel's commitment and expertise will prove crucial to my period home being built to a modern standard and high specification." 
Once building works are complete – the property is due to be ready for occupation in early 2023 – the innovative fabric-first approach to the building's design is anticipated to deliver a 0.11 U-value to the external walls therefore exceed regulation requirements. The evolutionary design of Recticel's Eurowall®+ PIR panel will be essential to this outcome and creating a healthy, comfortable indoor environment, befitting of a home that will be perfectly suited to its desirable coastal location.
Used products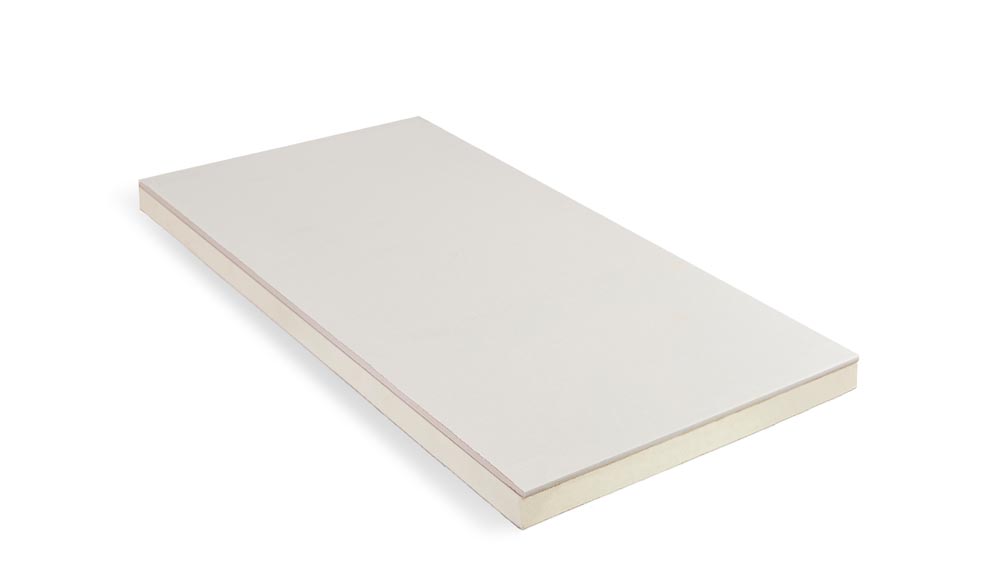 Eurothane® PL
Suitable for mechanical fixing or dot and dab fixing, this insulated board is consistently sized with extremely tight tolerances, ensuring thermal bridging is minimised. Factory bonded, the plasterboard provides optimum board dimensions and optimum adhesion between layers.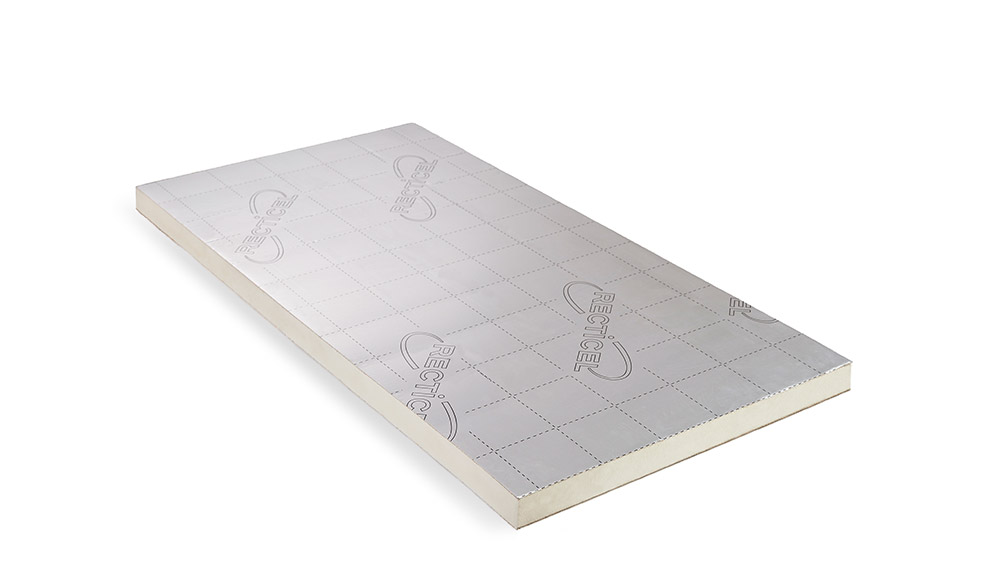 Eurothane® GP
Eurothane® GP is a high performance PIR insulation board that is light weight, easy to cut, handle and install. Whether it's a pitched roof, framed wall or floor, Eurothane® GP is the ideal solution amongst contractors and installers.
Our Eurothane® GP is CCPI verified, as noted in the verification marking below: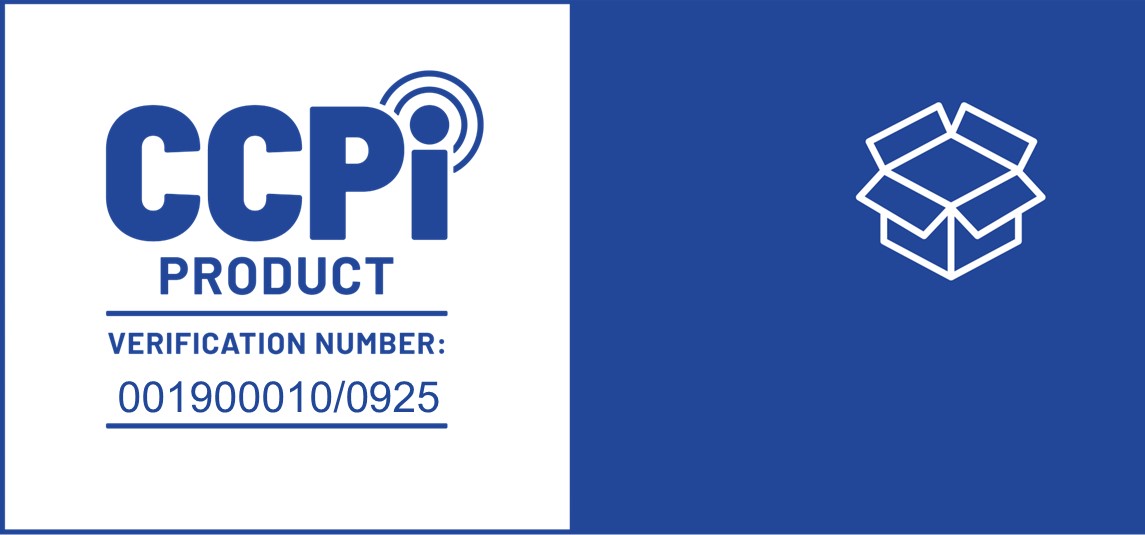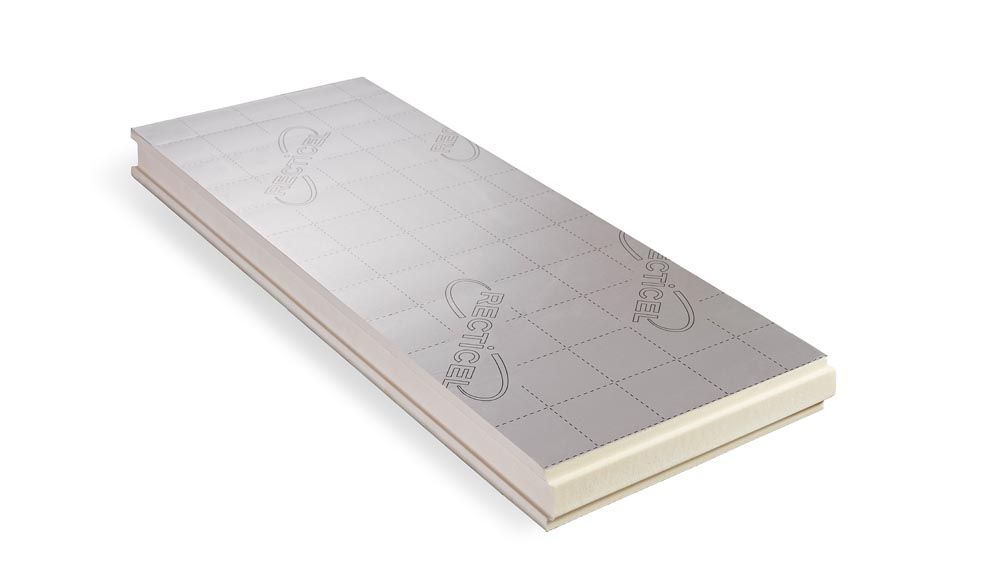 Eurowall® +
Eurowall® + is a premium, high performance full fill insulation board with precision cut tongue and groove joints on all four sides. This ensures that the boards lock tightly together minimising heat loss through thermal bridging. This unique joint offers increased protection against wind driven rain as well as improved windtightness. Eurowall® + is also designed with a 10mm cavity requirement in mind, so that space can be left for conventional bricklaying techniques.
Our Eurowall® + is CCPI verified, as noted in the verification marking below: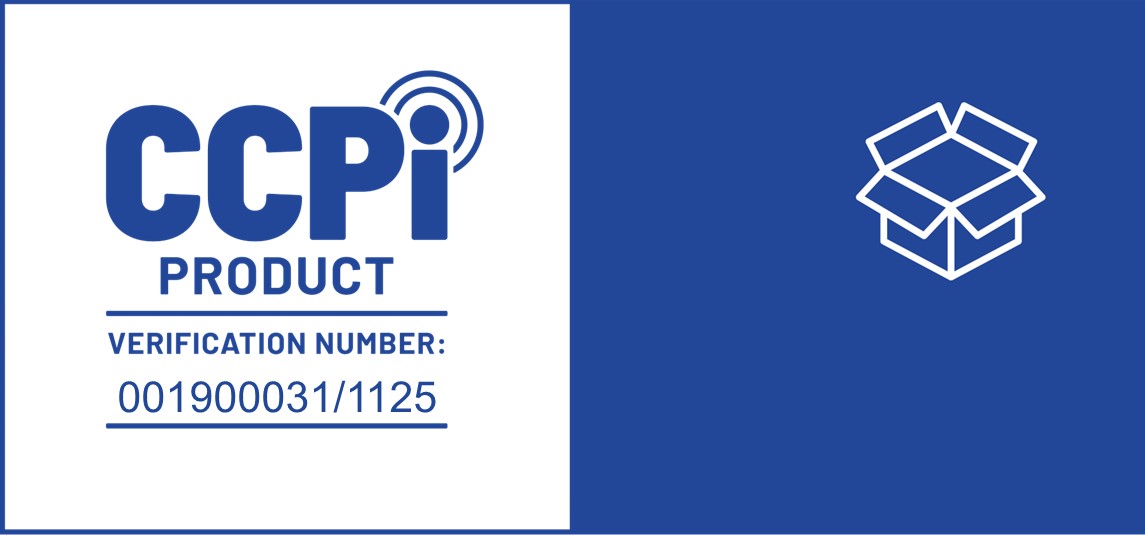 Contact us
Would you like to find out if Eurowall®+ is the ideal solution for your insulation project?
Recent case studies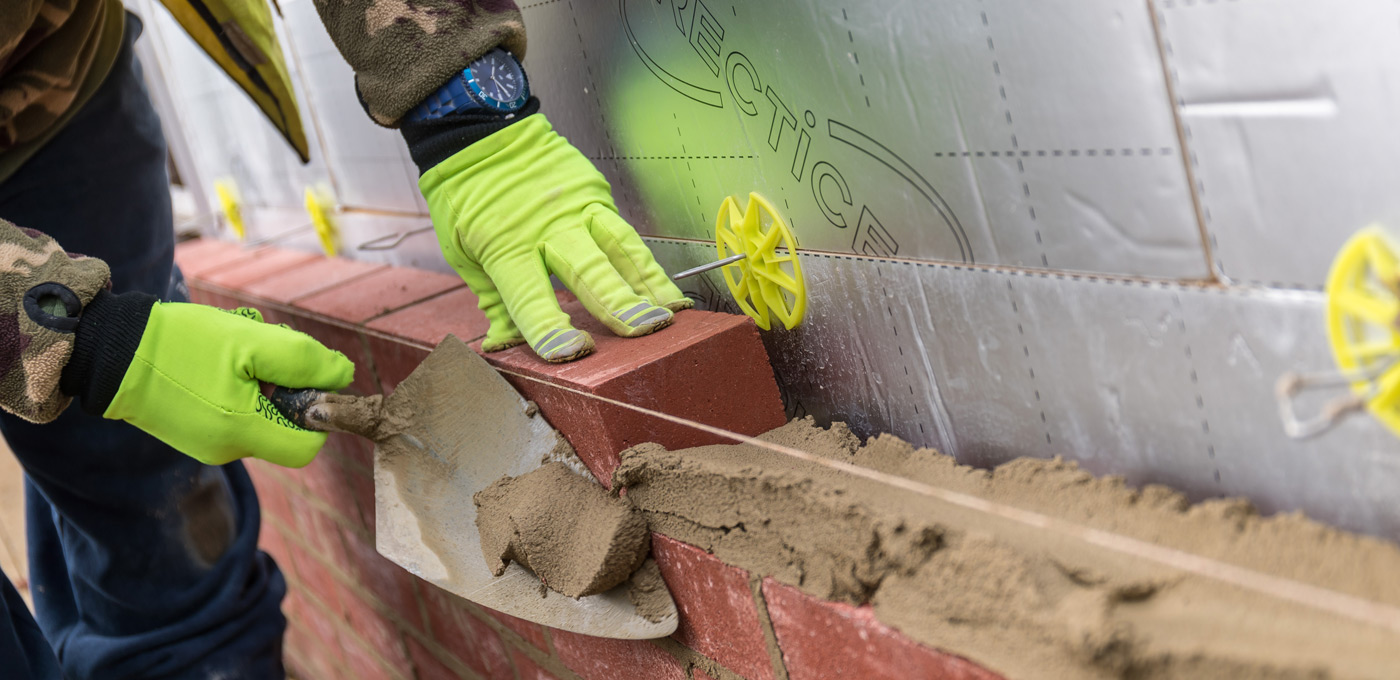 2017, Hedge End in Southampton and Ludgershall in Andover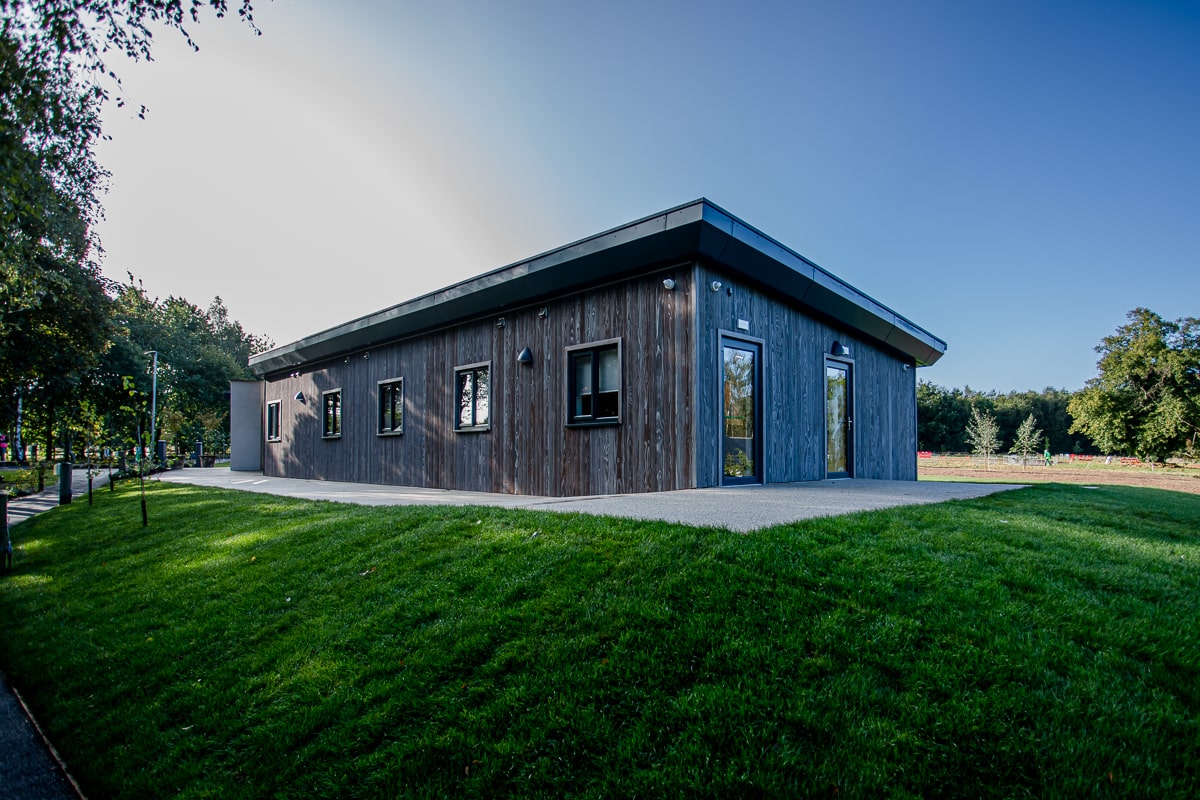 16/11/2023, Risley, Derbyshire